CeBit is one of the world's largest IT conferences and exhibitions, held annually in Hannover, Germany. Kathy Gibson attended this year's event in March 2016.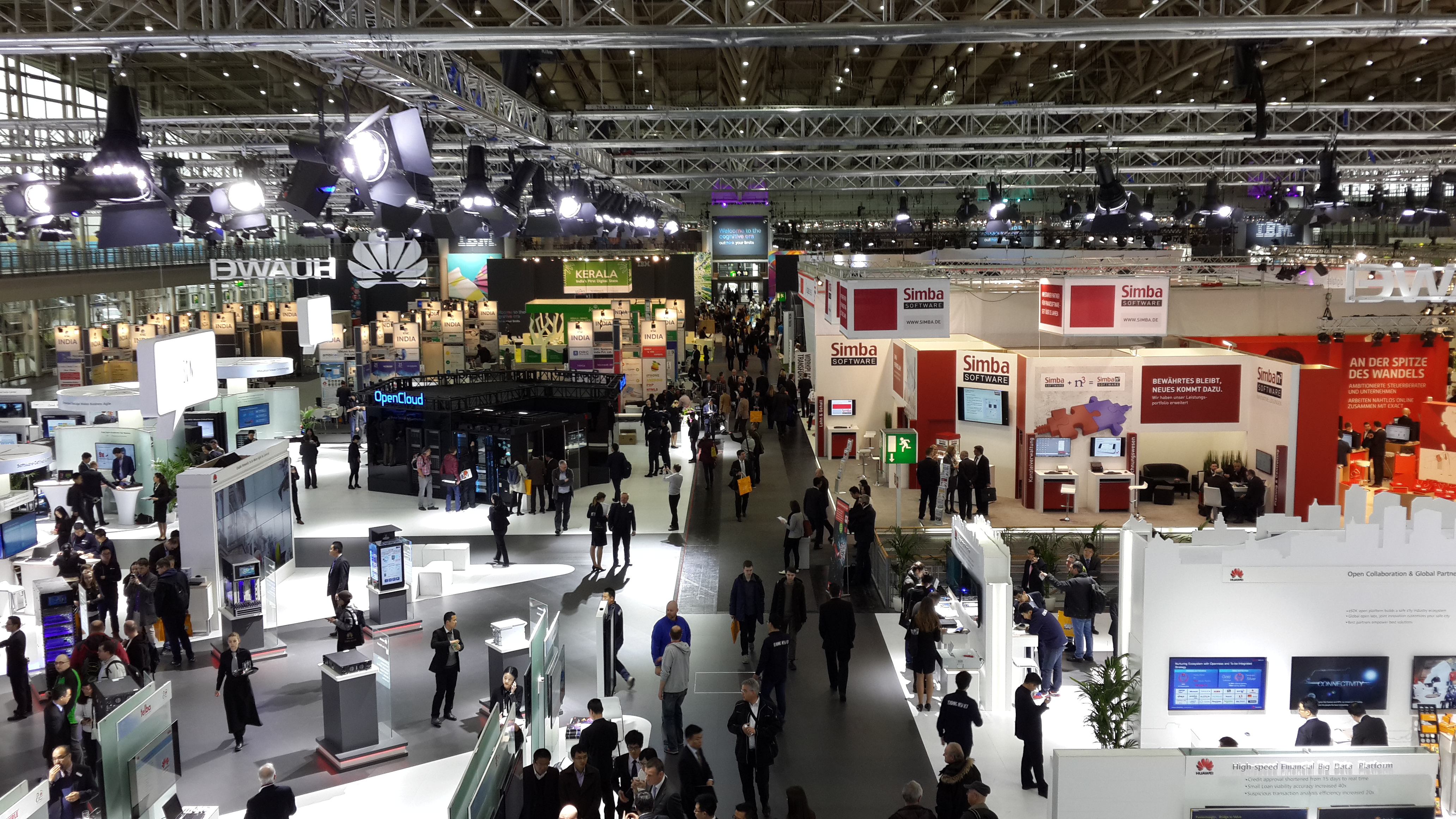 Survival in a data-driven world
There can be no doubt that we have become a data-driven society – but the way we do analytics today is arguably wrong, having already led to some major disasters and more on the horizon if we don't learn to do things differently.
This is the warning from Christoph Holz, MD of Visalyze, who says we have to learn a new set of survival skills in order to thrive in the data-driven society.
"We are driven by data: but how can we become the driver again?" he asks.
Read the full story here.
Huawei positions for new ICT leadership
Huawei has set out a bold new plan to become the new partner of choice driving collaboration and open standards in the new era of ICT.
Yan Lida, president of the Enterprise Business Group at Huawei, took to the stage at CeBit to outline how the Chinese ICT giant sees the future of the technology ecosystem and its own role in it.
Read the full story here.
Automate innovation to ease transformation
Trying to survive in a rapidly-digitising world is no easy task for companies, and innovative new products and services could mean the difference between success and failure. But the innovation journey is not an easy one, with many organisations failing to make the leap.
Identifying the right innovation to work on is key to succeeding, says Itonics' Professor Dr Michael Durst – an operation he likens to trying to find a needle in a haystack.
Read the full story here.
Unified communications in the age of IoT
Huawei has launched is enterprise cloud communication solution, bringing traditional office communication and the broader world of Internet of Things devices together on a single cloud.
The solution will run either on-premise on private clouds, or as a hosted solution on the public cloud.
Read the full story here.
The path to digital transformation
Technology is set to fundamentally shape the future of every business. But every business wants to know how to do this in a scalable and profitable way.
Bernd Leukert, board member of SAP stresses that digital transformation is not just hype, but is happening all around us.
Read the full story here.
Smart lighting solution to drive smart cities
Huawei has brought its recently-launched Internet of Things (IoT) platform to life with a smart lighting solution that it is touting as the first step towards smart cities.
Swift Lu, president of Huawei switch and enterprise communications product line, points out that IoT is transforming many industries, and by 2025 there will be more than 100-billion connected devices.
Read the full story here.
Huawei leads with mission-critical server
Bringing the compute power needed to drive intelligent systems for Industry 4.0, Huawei today announced the first 32-socket x86-based mission-critical server.
"The new KunLun  server ushers in a new era of mission-critical computing, says Cody Wang, GM: mission critical servers at Huawei Enterprise. "ICT is the driver behind Industry 4.0 and now is the time that we need to start operating intelligent systems.
Read the full story here.
Robots to the fore in Industry 4.0
As the Internet of Things (IoT) becomes a reality, Huawei and Kuka have announced a partnership that will span developments in cloud computing, big data and warehouse technology.
"The partnership will help our customers to achieve smart manufacturing," says Ryan Ding, president of Huawei Enterprise's products and solutions.
Read the full story here.
Car connected in realtime LTE wins at CeBit
The "Real-Time Communication between vehicles via the LTE Mobile Network" project jointly launched by Continental, Deutsche Telekom, the Fraunhofer ESK Institute, and Nokia on the A9 motorway in Germany has won the top award in the best-practice competition of the Intelligent Networking Initiative in the "Traffic" category.
Read the full story here.
From zero to hero for new public cloud
Just under one year after Huawei and Deutsche Telecom announced their intention to build a public cloud in Europe, the system has gone live – and has already signed up its first customer.
The new Open Telekom Cloud is an OpenStack-based infrastructure-as-a-service public cloud based on German data and privacy protection laws that will European enterprises of all sizes with on-demand, pay-as-you-go, secure cloud services to respond to fast changing market conditions.
Read the full story here.