The world of work has shifted fundamentally, and we must be more flexible and open to hybrid work environments than ever.
This is the time for business to assess what information it collects from its customers, staff and suppliers and review whether it is actually necessary
In South Africa, government debt – the traditional way of funding infrastructure projects – forms a core for most retirement funds.
CRM systems help businesses learn more about their customers, organise their information, and optimise interactions with them.
Communication platform providers must continuously innovate to create value for businesses and participants in the comms ecosystem.
There's no limit to potential rewards that come from an outside-in approach that centres on customer experience.
Now is the time to be bold, dream differently and drive the recovery with enhanced governmental and workplace digitalisation.
ABB and AWS aim to bring insights, agility and scale the cloud provides to the electric vehicle industry and a lower-emission future.
Energy demands of cloud computing likely rose as a result of home working, but replaced commuting, directly powered by burning oil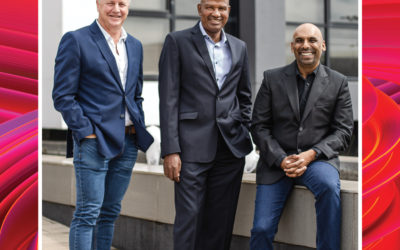 CoCre8 Technology Solutions made its debut in the African ICT world just less than one year ago. But it's not a startup in the traditional sense of the word.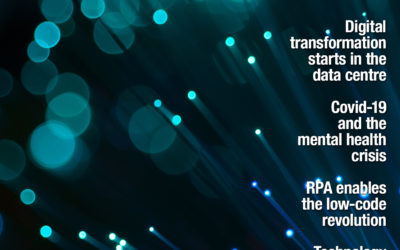 Covid-19 and the mental health crisis, RPA enables the low-code revolution, technology drives innovation, Kaspersky and the unhackable future.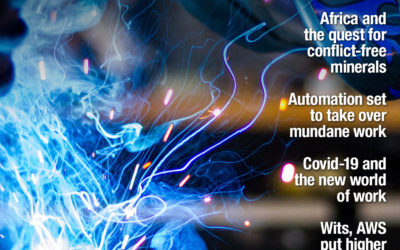 Africa and the quest for conflict-free minerals, automation set to take over mundane work, plus Wits and AWS put higher education into the cloud.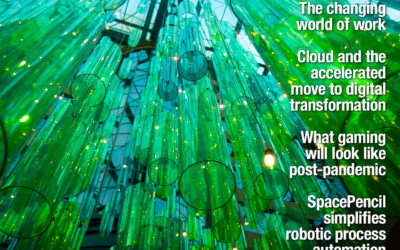 The changing world of work, cloud and the accelerated move to digital transformation, the future of post-pandemic gaming and SpacePencil simplifies robotic process automation.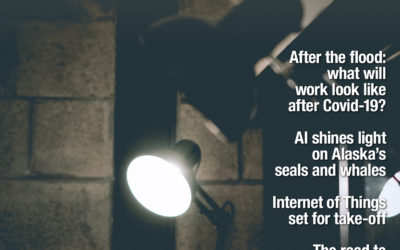 AI shines light on Alaska's seals and whales, Internet of Things set for Take Off, and the road to digital transformation in this month's issue of BusinessIT.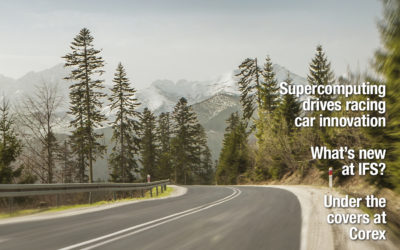 Supercomputing drives racing car innovation, what's new at IFS, all change for SUSE, and a peek under the  covers at Corex.