The days of talking about cloud computing are over: in 2021, the world has seen a concerted move to public cloud as companies look to conserve their cash. Abdul Moosa, chief technology officer of CoCre8 Technology Solutions, explains that the last 18 months have...
Businesses are looking for ways to scale and grow as markets recover after almost two years of pandemic mayhem
The new trend is to refurbish rather than recycle; many firms are finding ways to maximise profits through green initiatives
Each change brings new challenges, as organisations are pushed out of their comfort zones in order to adapt to their environment
Mark Twain reportedly once said: "Never make predictions, especially about the future." The world of technology is awash with predictions, and these excite and scare us in equal measure, writes Tim Wood, Executive Head - IS & IT at Vox. Some predictions have lived...
ECCO uses green chemistry and Artificial Intelligence to extract CO2 from emissions, using it as an ingredient in everyday products
Wits University leads efforts to develop low-cost, long-range free-space optics that can connect informal settlement communities to high-speed internet.
The COVID-19 pandemic, climate change and other urgent challenges clearly demonstrate the need for greater resilience and sustained development outcomes in Africa's economies and societies, writes Jon Williams,  International Development and Cities & Urbanisation...
Cybersecurity is probably the greatest challenge the hybrid workplace faces, as bad actors have been cashing in on remote workers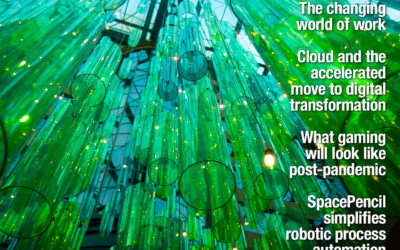 The changing world of work, cloud and the accelerated move to digital transformation, the future of post-pandemic gaming and SpacePencil simplifies robotic process automation.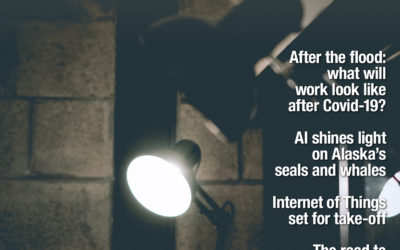 AI shines light on Alaska's seals and whales, Internet of Things set for Take Off, and the road to digital transformation in this month's issue of BusinessIT.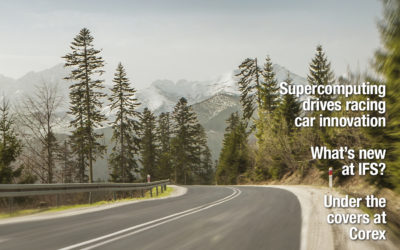 Supercomputing drives racing car innovation, what's new at IFS, all change for SUSE, and a peek under the  covers at Corex.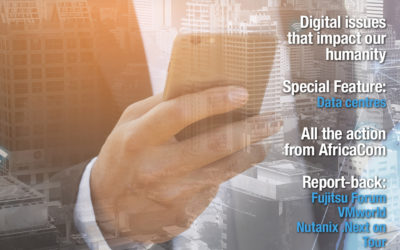 Digital issues that impact our humanity, special feature on data centres, all the action from Africom, AI and the shift in work, plus reportbacks from Fujitsu Forum, VMWorld and  Nutanix .Next on Tour.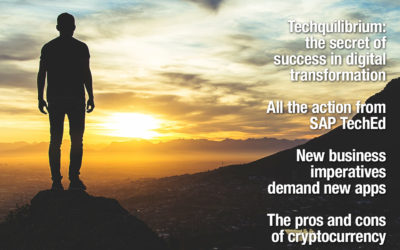 Techquilibrium: the secret of success in digital transformation, all the action from Sap TechEd, how new business imperatives demand new apps, the pros and cons of cryptocurrency, and the reality of the skills gap.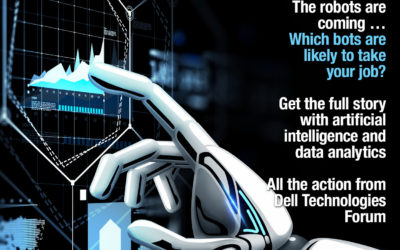 Which bots are likely to take your job? Get the full story with artificial intelligence and data analytics, all the action from Dell Technologies Forum and SA poised to embrace Internet of Things opportunities.