Common cost drivers for corporate South Africa are frequently accepted as necessary expenses rather than being proactively managed. What can businesses do in the year ahead to turn these challenges into opportunities for a more productive and prosperous future?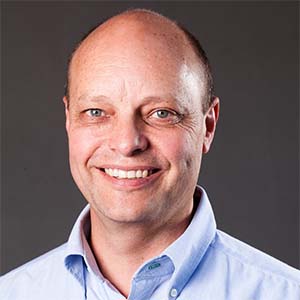 "When it comes to the process of managing risks, there are considerable advantages for the employer when they have a single point of contact to integrate and support health and wellbeing initiatives in the workforce on their behalf," says Dr Jacques Snyman, clinical development expert for Agility Corporate.
According to Dr Snyman, meaningfully addressing the full spectrum of health and wellness needs in the corporate environment requires an integrated solution. "A holistic approach, encompassing occupational health, preventative and curative care, as well as productivity and wellbeing including absenteeism management, is the surest route to mitigating risk and avoiding more costly problems developing in future," he points out.
"Where these aspects are dealt with separately, opportunities to identify and proactively manage risk related to employee health and wellbeing can easily fall between the cracks. This could potentially lead to devastating long-term consequences in the lives of valued employees and their families."
Dr Snyman highlights that corporate South Africa loses approximately R55,2-billion to sick leave per annum however, when at-risk employees are identified early and assisted to manage their health conditions effectively and appropriately, they remain healthier and more productive, ensuring impressive bottom-line and balance sheet savings for the employer.
"Through holistic solutions underpinned with physical and biometric data, focusing on preventative care that is seamlessly integrated with the employees' curative care programme including occupational health and medical scheme cover, valued staff members can be better protected.
"From a group risk and employee benefits perspective, it makes sense to integrate all contributing elements of risk for a more effective, holistic solution, which not only reduces administration costs but can also serve as a basis for negotiating lower group risk premiums, as the efforts to mitigate such risks are demonstrable."
For staff enrolled on the Agility Employee Wellbeing programme, early identification of potential health concerns ensures that the individual receives the required medical care to mitigate potential health risks and prevent more serious health events, wherever possible. Furthermore, it assists with identifying trends and statistics on productivity and wellbeing in the workplace to support specific employer wellbeing strategies.
Dr Snyman says that not only does the integrated health, risk and wellbeing solution serve to attract and retain quality staff members through building a company's profile as an employer of choice, but it also stimulates output.
"With reduced levels of absenteeism and healthy workers tending to be more engaged at work, productivity improves. As health and wellness related causes of staff attrition are reduced, the costs of recruiting new employees and additional training are saved," he observes.
"Investing in an end-to-end employee health, risk and wellbeing solution can therefore result in considerable savings for the employer while ensuring that valued staff members are retained and their contributions to the company are optimised for many years to come."