Cloud computing is far from a new technology. From Dropbox and Gmail, to Twitter and Facebook, almost everyone runs parts of their business and personal lives through a cloud platform. 
The common maxim today is that all forward-thinking businesses are looking to digitally transform to remain competitive. Cloud is at the heart of this strategy.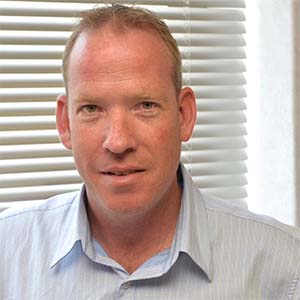 "It is crucial to realise what newer technologies are offered by cloud, because innovation is ongoing, and there are always new advancements and features when it comes to any technology," says Richard Vester, Group Executive for the EOH Cloud division. "And nowhere is this truer than with cloud computing. Cloud has come a long way. Initially cloud was about boosting efficiency and lowering costs, but now it is becoming a platform to drive innovation and transformation."
He says nearly everything is connected to the cloud in some manner, and as the Internet of Things (IoT) continues to evolve, even more devices and systems will be connected. "Cloud is unique in its ability to open doors for newer, better services, applications, platforms, and more. The possibilities are endless."
Vester says that there are a number of next generation cloud technologies which are shaping the cloud computing landscape and driving it into the future. "Let's start with software defined everything (SDX). Its main goal is to enhance cloud computing by allowing each part of the cloud environment to be managed via software. This allows for more efficient usage of resources as well as reduced operating costs."
Then there are containers, which Vester says come into their own in a cloud environment. "Containers make it far easier to run applications in the cloud. Most businesses have multiple infrastructure and technology stacks to maintain, leading to fragile and complex application environments. Containers solve this problem in an easy-to-use package that speeds up application development and deployment."
He adds that there are numerous other technologies being developed to enhance the performance of the cloud, and these are not only vastly improving the agility of a businesses' cloud services, they are simultaneously boosting security and performance.
"Essentially, the cloud has seen self-owned data centres shutting down, because businesses understand how cloud services can benefit them in terms of efficiency and costs. Next-gen cloud takes this a step further, offering an even more powerful and cost-effective way to access computing power," Vester says.
"Cloud computing is, relatively speaking, in its infancy, and will only bring more innovation, savings and efficiencies in the future, as technological breakthroughs happen all the time. The only thing constant with cloud is change, which will benefit businesses in ways we cannot even imagine today," he concludes.