South Africa's shift to renewable energy is moving at a slow pace, however there are some small communities which have already been integrated into renewables and are predicted to be the future of energy.
Communities in the remote areas of the country have opted for solar and wind energy to ensure that they have a sustainable supply of electricity, especially with South Africa being plunged into another load shedding crisis this December 2018  -with a high chance of further electricity rationing for all in the upcoming months.
Renewable energy has been one of the biggest talking points in South Africa with state power utility, Eskom having to deal with the dilemma of load shedding since 2007.  This development has left many businesses without power, resulting in large financial losses and ordinary South Africans having had to bear the brunt of having no power on some of the coldest winter nights.
The blackouts have been attributed to Eskom's failure to keep up with the ever-increasing demand for electricity in South Africa. Another issue has been the delay in the completion of the Medupi and Kusile power stations which were expected to supply 4,800MW each as well as the inadequate investment in distribution maintenance and refurbishment.
The signing of Power's and Energy Purchase Agreements (PPA) has signalled a new era in South Africa's energy history. This will see stern steps towards the development of alternative power sources including hydropower, solar power and wind power in South Africa. This will mean a lower demand from citizens from embattled power producer, Eskom, which still relies on fossil fuels as a source of power for the country.
Currently, one hundred megawatts of new solar power have been added to the grid in a town described as one of the best places on earth to generate solar power, just 30km from Upington in the Northern Cape.  The power is harvested through the sun's energy through a series of concave mirrors, and using this energy to heat High Temperature Fluid, which then drives a steam turbine to convert the energy into electricity.
The big question is: how can renewable energy sources optimise their systems to minimise the downtime that has impacted so negatively on South Africa's economy?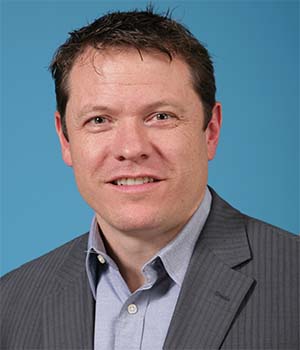 "With South Africans having battled loadshedding since 2007, it's understandable that communities and businesses would be concerned about experiencing the same problems once they switch to renewable energy sources. FICO has made major strides in optimising renewable energy through predictive analytics tools to keep the lights on for longer", says Derick Cluley, country manager at FICO South Africa.
At the heart of this approach is mathematical optimization. Data scientists in the energy field and other disciplines use FICO Xpress Optimization to solve previously unsolvable problems, including balancing the energy mix to increase the use of renewables without having outages. Furthermore they are using optimization to consider how much power will be required into the short, mid and longer term future. So while the weather cannot be controlled, using predictive and prescriptive analytics, along with optimization algorithms, can be a viable solution.
For example, FICO analytics can be used to compare the electricity flow you have in renewable energy vs. other sources, while augmenting that with data streams that project weather patterns. Now you can know exactly how much sun is expected and how much wind is required for people to have enough energy. This improves the reliability of renewable energy, and tells you exactly when you need to augment it with fossil fuels.
These new technologies in renewable energy are also creating new, or previously-unexplored maintenance practices. It would ordinarily take you more time, and many more trials runs to determine what your maintenance schedules should look like for a new system, if you haven't had any historical data to base your needs on. But by deploying drones to inspect wind turbines using high-res cameras and thermal imaging, you can get a better picture of each asset's health, digitized and ready to be fed into maintenance optimization algorithms.
This is particularly valuable for wind turbines and solar panels in remote places, or places that are difficult and expensive to have humans check. Optimisation technologies can enable people to make decisions about maintenance, rather than just handling routine inspections.
One such example can be taken from Norway's leading renewable energy suppliers, Statnett, who operate nearly 11,000 km of high voltage power lines across Norway and have been responsible for creating the next-generation main grid and securing the power supply of the future in this region. Through the introduction of FICO's Xpress Optimization tools to their operations, Statnett was able to maximize operations and therefore, value across their entire supply chain, eliminating the need for them to buy multiple solvers for different applications.