Jasco has installed an access control solution from its own security portfolio, the Touchless Biometric (TBS) Access Control System, at its head office in Midrand.
The system was deployed in under two months (including enrolling all employees and biometrics on a centralised database) and stands as a working, live demonstration of the solution for customers.
The solution offers a convenient alternative to traditional access control methods and allows for easy movement within the building, thereby improving processing and minimising delays. Through touchless 3D technology, the system is also more hygienic (as there is little to no physical contact required), comfortable and adds to the overall building aesthetic.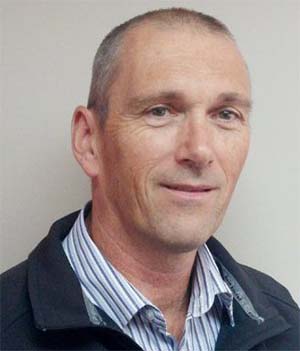 Peter Stutz, portfolio manager: IT infrastructure at Jasco, says: "The solution also negates the need for carrying ID access cards or remembering pin codes. The likes of access cards can go missing or be stolen, and pin codes can be forgotten, which creates an unnecessary security risk. Stolen or lost cards can be used by unauthorised personnel to access restricted areas, and people often unwittingly help their colleagues to gain access by letting them through with their own card or pin, not knowing whether or not their colleague is permitted to be in that particular area."
Adds Eckart Zollner, head of group business development at Jasco Group: "Beyond the security risks, replacing lost cards or forgotten passwords poses an inconvenience for security personnel, wasting their time and resources while also costing the business money. The new solution relies on 2D and 3D biometrics, reducing security overheads while ensuring access to any specific area is limited to authorised personnel only."
The system includes a 2D or 3D reader at every entry and exit point in the building, which provides fast interaction for the user, as well as data privacy and fast recording for security administrators. It also relies on a central database and is managed from a single-view platform, making enrolments easy and allowing for any changes to be implemented from a single, centralised point. Stutz adds that this extends to any access point across the network, even those that may be installed in remote locations separate from the head office.
"From an access control and employee movement point of view, centralised management ensures that security personnel can track the movement of any employee at any given time, across all branches. This adds to the overall security of the company, while also enabling quicker response times should there be any access issues," says Zollner. "There is also scope for future integration into CCTV surveillance systems, time & attendance and/or active directory to further interface into business platforms as well as assist with the human resources function."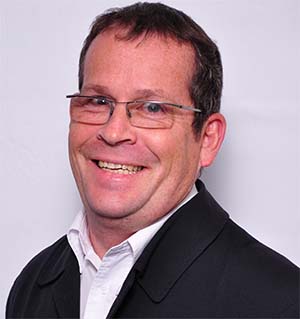 The solution also offers mobile tablet readers for remote security zones for the rapid processing of high occupancy vehicles. Security is further enhanced through integrated Retina scanning technology.
The centralised architecture also lends itself to deploying the biometric access system as a managed service solution. Increasingly, Security as a Service is gaining in popularity and access control forms a component thereof. Having this flexibility allows Jasco Enterprise to deliver this service either as a customer owned Capex solution or a managed, hosted offering.
Zollner says that Jasco's security issues are not uncommon, and that many of their customers face similar risks. "We aim to use our own system as a working model of the solutions we offer, and we plan to expand this solution to all our regional branches as well. Businesses need to start focusing on centralising their systems and leveraging collective data provided across various access and monitoring devices, in order to maximise effectiveness and allow for easier overall management," he concludes.