Rising Trend in Portable Computing Sparks Potential Rekindling of Microsoft-Intel Relationship
With the recent introduction of the compute stick form factor—products such as ASUS Chromebit, Intel Compute Stick, and Lenovo Ideacentre Stick 300—the market fills yet another gap in which existing devices are suboptimal for specific use cases. In its latest research analysis, ABI Research, the leader in transformative technology innovation market intelligence, forecasts compute stick shipments to top 5 million units in 2021.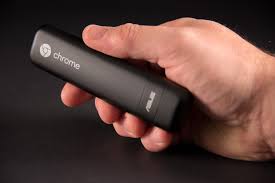 "With 2015 concluding compute sticks' first full year of shipments, we anticipate the devices to show an impressive CAGR of 49% between 2015 and 2021 as the ecosystem continues to grow," says Jeff Orr, Research Director at ABI Research. "The early compute stick vendor leaders are Intel and Microsoft. Potentially, compute sticks could lead to the Phoenix-like rebirthing of the relationship between Microsoft and Intel, more fondly known as 'Wintel.' With legacy laptop shipments dragging down portable computing, ultraportable 2-in-1 systems trending toward higher price points and ARM-powered tablets dominating, both Intel and Microsoft are certainly looking for their next big opportunity."
Rather than continuing to ride and rely on the success of their desktop computer models, both companies recently retooled their development teams to strategically uncover where new compute experiences will occur. Staying ahead of the curve, Intel has focused on refining its Atom SoC processor platforms, while Microsoft has reinvented itself with the launch of Windows 10 and the realization that it is no longer the only leading OS player.
"For the compute stick opportunity to scale, significant growth is needed in relationships, manufacturing agreements, and regionalization of lead market use cases," concludes Sam Rosen, Managing Director and Vice President at ABI Research. "For example, from a consumer standpoint, the compute stick market provides more functionality but less purpose-built entertainment experience in comparison to streaming media adapters. While there are an abundance of situations spanning both consumer and enterprise markets in which compute sticks would add great value, the most important next step right now is for vendors to appropriately articulate those best fit scenarios to audiences."