Plumbing, bathroom and kitchenware merchant Plumblink has announced the deployment of Cquential Warehouse Management Systems (WMS).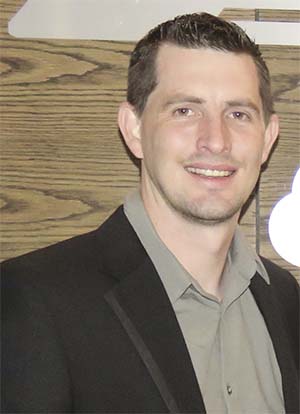 Cquential is  a member of the Argility Technology Group.
Plumblink selected Cquential WMS because it could deliver a robust platform that would support the company's growth; brand building; enhanced governance and heightened customer service, strategies. Plumblink is part of the Bidvest Group.
Plumblink is currently operating from over 95 branches strategically located throughout Southern Africa and Namibia. Plumblink's Operations Director, Luvuyo Mgidlana, says more than 10,000 quality products are sourced from over 600 of the best local and international suppliers which they are continually expanding as well as their home brand – Plumline.
Plumblink has a customer base of over 5000 ranging from government to commercial, industrial and housing contractors, as well as DIY enthusiasts.
Plumblink also took the decision to move to a centralised distribution solution based on regional hubs in order to improve stock turnaround times and reduce costs. "The improved warehousing solution would also have to support, and integrate with, the centralised logistics operation," says  Mgidlana.
Shaun O'Brien, Cquential Account Manager, says to support its growth; Plumblink needed a highly effective warehousing solution that would ensure that customers and stores receive the correct product timeously. "It also required complete visibility of the large and growing number of line items from the warehouse across the supply chain. Cquential's WMS platform, complemented by our team's combined knowledge of business processes, warehousing operations and technical expertise– made it a compelling choice."
 He notes "Plumblink had a largely manual approach to warehousing, with no systems in place to provide the level of stock control and throughput they needed, particularly as the business was expanding strongly," says O'Brien.
"Cquential's WMS – complemented by our team's combined knowledge of business processes, warehousing operations and technical expertise – made it a compelling choice as it is amply capable of fulfilling all of the client's strategic business goals.  Because the WMS is hosted in a data centre means that warehouse staff and management need only a browser to access it. This allows for support to be provided remotely, resulting in significant cost savings," he notes.
Mgidlana concludes: "Cquential's WMS has transformed our warehouse operations, greatly increased our ability to manage inventories closely while providing faster, more accurate service to all our customers. Our growth strategy is ambitious, and it will only succeed if vital back-office systems and processes like this are running smoothly and can scale as the business grows. Our relationship with Cquential is key to helping us to remain at the top of our game going forward."