Business technology is like ordering a meal, then having to cook it yourself. But by adopting managed business services, local companies can open the resources to ride South Africa's renaissance wave.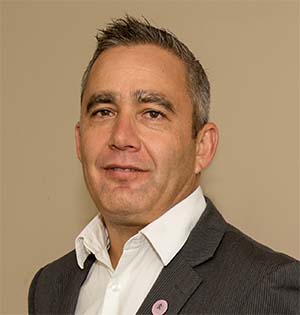 The tide is turning in South Africa. In the International Monetary Fund (IMF)'s new April World Economic Outlook report, the country's growth forecast has been raised from 0,9% to 1,7%. This coincides with a plan to attract R1.2 trillion in foreign investment. Local enthusiasm is echoing this: the FNB/BER consumer confidence index rose to a record high in the first quarter of 2018 – even the people are feeling optimistic.
South Africa is both economically resilient and attractive, even as it skirted recession. One would be hard pressed to find a developing economy with so many different positive attributes, from strong financial systems and competitive wages to stable politics and a liberal, business-friendly environment. Add to that SA's status as a gateway to Africa and it makes for a very strong investment case.
In business, when the bears are out you raise the gates, but if the bulls are running, you double down. This is double down time. As SA's economic prospects make a dramatic about-turn, businesses should look at reinvesting in growth and to find those resources by becoming more efficient.
"Efficiency is a dangerous word in South Africa," said Gavin Meyer, executive director of Itec Southern Africa. "To many it translates into lost jobs. Technology is painted with that same brush: we think it's only about automating workers out of their positions. But that's not true. The efficiencies brought through managed services unlocks more value that can be reinvested to grow businesses and their workforces."
Though some technologies are reducing reliance on workers, in most events this is not the case. Instead many of those efficiencies tackle existing bottlenecks in companies. Relieving these lead to growth and more employment.
Today's business has many technology tools and concerns. It worries about security, wants faster systems, and ponders how it can use data and business intelligence to grow its market share and service its customers. But often the technology it owns is like being a restaurant patron, choosing something from the menu, and then being expected to go cook the meal.
In today's fast-paced world, companies are increasingly reliant on technology, but have less time and fewer skills to maintain those. Even a simple email or disaster recovery system can become highly unreliable and fiscally draining if not maintained well. But the conundrum is that companies are not in the business of technology: they have other priorities, so they let the technology languish.
Managed business services (MBS) takes care of this. Organisations need to offload some of those technology burdens, creating new opportunities to encourage growth. Enter MBS: this approach lets companies use the technology, manage costs and expect their MBS partner to ensure technology operations remain strong.
MBS is a major potential growth booster in South Africa. It helps businesses modernise so as to remain competitive, it takes away the headache of operational technology so IT teams can focus on new ideas, and it creates vast pools of resources that can be used for reinvestment.
MBS puts the business back in charge. Organisations can set out their expectations and expect results, not wring hands around the execution of operational technology. MBS is a big catalyst for business growth and modernisation. It should be a topic of conversation in every company.