As markets in fast growing economies race to join the digital revolution they are fast being hijacked by cybercriminals, who are preying on security vulnerabilities in some fledgling IT environments.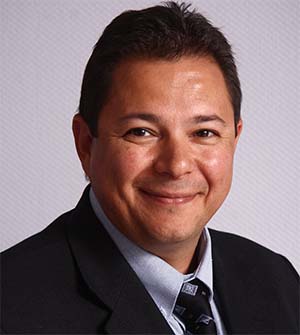 By Keith Matthews, country manager: South Africa at Orange Business Services
Hackers are using these markets to test the viability of their attacks and later launch them in more developed environments where more advanced security landscapes and strategies, as it is much easier to protect their anonymity.
Research released by the Cyber Intelligence Research Group, in October 2017, found that South African businesses were particularly vulnerable to cyber attacks.  Further, the Cyber Exposure Index ranked South Africa as one of the top three countries most exposed to cyber risks in the same year.
The United Nations (UN) recently reported that, shockingly, only 38% of governments globally have published an international cyber security strategy. The organisation also highlighted that there is a huge chasm between countries in terms of awareness, understanding, knowledge and the ability to deploy cyber security capabilities and programs "to ensure a safe and appropriate use of technology as an enabler for economic development".
While many organisations in South Africa are looking to develop and introduce e-services, many are not considering security gaps, loss of information, and other threats.
The increasing adoption of mobile technology, the internet, online banking, e-commerce and social media have marked out developing IT landscapes as major targets for cybercriminals who are singling out everyone from consumers to government and commercial organisations as a potential hit.
A Serianu report entitled "Demystifying Africa's Cyber Security Poverty Line", published in 2017, estimated that over 90% of African organisations are operating below the security poverty line, which significantly exposes them to security risks.
The Wannacry ransomware attack, which caused more than 45,000 infected machines globally, was felt strongly in India, which accounted for 5% of all infected machines, according to Kaspersky Labs. The median total cost of a ransomware attack for South Africa was estimated to be around R1.7 million with 48% of organisations incurring some sort of costs, according to the State of Endpoint Security survey, 2017.
It was found that 82% of South African enterprises surveyed in the Fortinet 2017 Global Enterprise Security Survey had been victims of a security breach in the past two years. Top threats experienced were malware and ransomware. Furthermore, Kaspersky Security Network statistics revealed that there were over 4.6 million cyber-attacks and malware infections on computers and mobile devices in South Africa, which was approximately 10% of the region's total number.
In South Africa's edition of the Global Economic Crime & Fraud Survey 2018, only 46% of respondents globally said their organisations have still not conducted any kind of risk assessment for fraud or economic crime. Only about three in four South African organisations said they had conducted any kind of fraud or economic crime risk assessment.
While South Africa is working to put cyber security strategies in place, at varying degrees of maturity alongside Kenya and Nigeria, countries such as Ethiopia, Rwanda and Lesotho are only just beginning the process.
Opening the doors to cybercriminals
The risks have grown as emerging markets have rushed to join the digital revolution, often without regard for security or viewing it as an afterthought.
According to the We are Social Digital in 2017 report, globally there are 3.7bil internet users, which is about 50% of the global population, and out of South Africa's 55.2 million total population, there are 28.6million Internet users, which makes up 52% of the country's population. Additionally, the number of mobile users has increased by 30% since 2016.
As the Internet penetration rate continues to rise, the threat of cybercrime becomes more real.
Size of attacks increasing
Lack of security best practice awareness, user education and slow government enforcement of security policies are leaving these countries exposed. Earlier this year for example, Kaspersky Labs told of a large Brazilian bank which had its entire Internet footprint taken over by cybercriminals. The name of the bank wasn't released, but Kaspersky Labs said it was a warning to organisations to consider the security of their Domain Name System (DNS). Chain reaction attacks have also been seen in developing countries.
Protecting cyberspace
Hackers are increasingly operating from developing countries, with South Africa being one of the most targeted. Hackers take advantage of weak or non-existent security strategies and ultra-cheap for-hire hacking skills on the dark web – which has become of global concern. And it isn't going to stop anytime soon unless nations pull together.
The UN, along with other stakeholders, is advocating for more co-operation between the developed and the developing world to help train local cyber security experts and assist with cyber security strategies. Only time will tell if such collaboration will work – and as security experts acknowledge, time is at a premium.