Samsung Electronics South Africa recently provided a Solar Powered Internet School (SPIS) to Hans Kekana Secondary School in the community of Hammanskraal.
This forms part of Samsung's citizenship programme, which seeks to bring educational content and interactive classrooms to disadvantaged areas. The handover was one of twenty SPIS deliveries that Samsung has successfully completed in the last few weeks.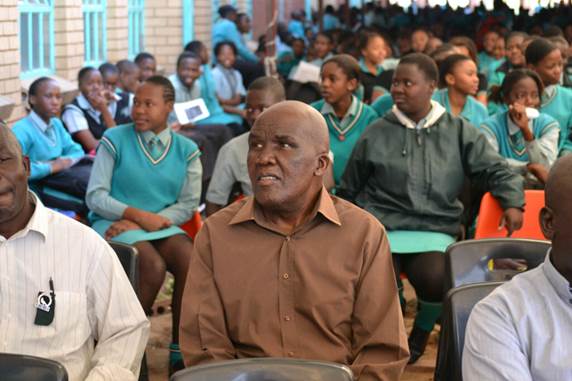 The handover ceremony saw Samsung, joined by the Local Traditional Council led by Nkxosi K.C Kekana, deliver the SPIS to the secondary school. This initiative aims to adopt and integrate ICT in local education models in order to encourage a culture of teaching and learning.
The contribution made to the Hammanskraal Township aims to bridge the digital divide and enhance educational capabilities of teachers and students in areas that have little or no electricity. Michelle Potgieter, Director of Corporate Marketing and Communications at Samsung Electronics SA: "Samsung's main objective is to add value to the education in our schools. We are continuously looking for ways to make a sustainable difference in the communities in which we operate and promote social development".
"Samsung equips schools with smart devices to create a level playing field and help students take advantage of a smarter approach to education".
The Samsung SPIS offers a self-sustainable solar powered classroom that houses 24 learners fitted with 25 laptops and an interactive white board. The laptops are preloaded with the entire school syllabus and have wireless connectivity to allow instantaneous sharing of information and will give students a technology-rich education without having to travel far.
The SPIS model tackles one of South Africa's biggest economic challenges, namely electricity supply. On average, about 12,6% of rural areas in South Africa do not have access to electricity, resulting in isolated communities with limited access to education and connectivity – both of which are key to fast-tracking a nation's development.
Samsung intends to roll out more SPIS in other parts of the country in coming months.