It's no secret that in some tech circles the smaller the screen, the cooler the consumer seems to be.
With over 36% of wearable tech users between the ages of 25-34 years old, these oft-diminutive tech accessories that can fit snug on a wrist and monitor everything from health to home invasions certainly have found a place in the literal hearts and minds of its bearers.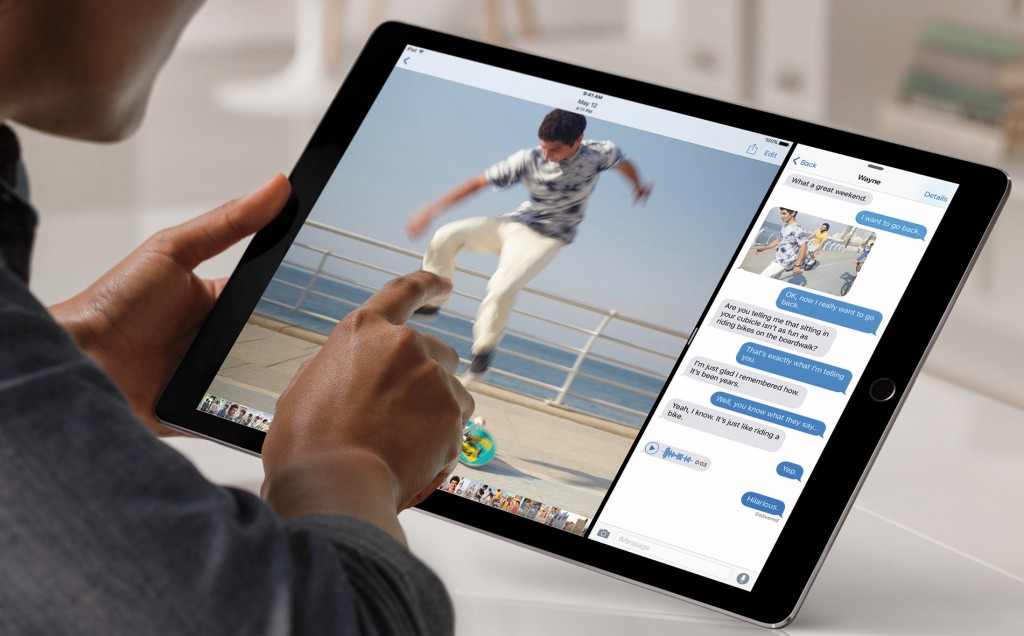 However, according to a Nielsen study on smartphone market share, some smartphones are bucking the trend with larger displays.
These bigger screens provide a compelling way for users to connect on everything from straight up phone calls to video chats and streaming movies—activities a near inch-and-a-half screen might be hard-pressed to do.
In 2011, Samsung introduced the Galaxy Note, which boasted a 5-inch-plus screen and led to the emergence of an entirely new category – the phablet.
Although not especially large by today's standards, the Note was a precursor of the bigger-is-better size that consumers seem to digitally lust after. Phones sizes since have grown exponentially.
In fact, according to Nielsen's analysis, the market share for phablets stood at a nascent 5,6% of all Android+ phones (phones with an Android, Blackberry/RIM or Windows OS) in early 2014, but in just 18 months, this has more than doubled to 13,7% and continues to see month-over-month increases.
Much of this growth was captured by Samsung, which comprised almost 70% of total phablets in the market as of June 2015.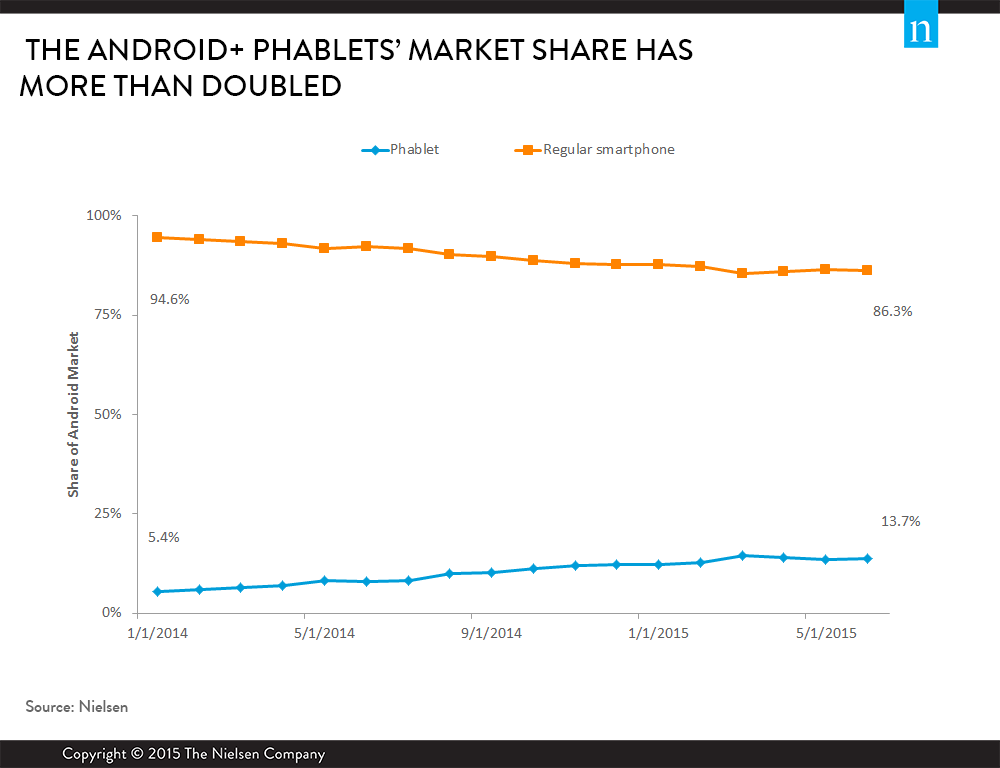 According to Nielsen's Mobile Insights Report, phablet owners are buying specifically for that larger size, with 50% of owners citing it as one of the top three reasons for their path to purchase. What's more is that nearly a quarter (24%) list it as their top reason for purchasing—compared with about 12% for brand or operating system.
This larger size can lead to content discovery, too.
Compared to the average Android+ smartphone owner, the report found that phablet owners are 28% more likely than all Android+ users to report having played online games and 33% more likely to have consumed video content in the past 30 days. As phablets grow more popular, they'll only accelerate the trend towards consuming media on-the-go, anywhere and anytime.
The growing phablet trend has implications not just for wireless carriers and device manufacturers, but for media companies, as well. Bigger screen sizes, after all, lend themselves to a better multimedia experience.