Traffic across South Africa continues to be a headache and digital acceleration may just be the answer in mitigating daily congestion. Creating smart cities and digital workplaces means connecting infrastructure and digitizing transport systems, particularly in the taxi industry.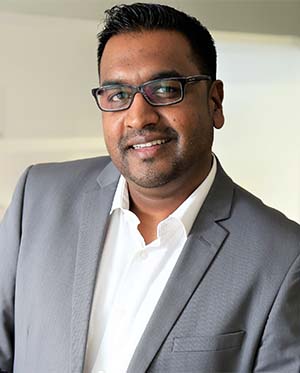 By Clayton Naidoo, GM: sub-Saharan Africa, Cisco
Can you imagine what South Africa roads would looks like in 10 years' time, if taxis were connected?
According to Statistics SA's 2013 Household Survey, taxi operators transport over 15-million commuters daily.  Around 200 000 minibus taxis, across 2 600 taxi ranks, provide the main mode of transport for 50% of SA's population earning less than R3 000 per month.
The impact of the taxi industry on the daily lives of South Africans is huge, research by Transaction Capital, a financial services provider in the taxi industry revealed.   An estimated 70% of people who attend educational institutions make use of taxis, 69% of all South African households use taxis in their transport mix, and a staggering 68% of all public transport trips to work are in taxis. Plus, minibus taxis reach remote places other forms of public transport don't – the average South African lives within a 5-minute walk of a minibus taxi.
Sadly, the industry is still faced with challenges when it comes to road congestion, accidents and safety, and with drivers often forced by financial needs to work long hours. But a future where taxis can operate efficiently and profitably, while improving safety and providing a more convenient customer and employee experience, is possible. But it requires a digital business transformation.
Our cities need to start connecting infrastructure and piloting these digital experiences now. Globally, there will be 380 million connected vehicles on the roads by 2020, but that is only half the battle. The first step toward making the frictionless commute a reality is for local governments to begin investing in technology architectures and physical infrastructure to accelerate connected transportation systems and create workplace innovation.
On the strategic side, transportation officials can begin by identifying best practice. It is best to first pinpoint a problem that is unique to a city or region. For example, a city with notorious traffic congestion might want to start integrating smart sensors on roadways to alert drivers and connected vehicles in real-time of potential hazards, and possibly prevent accidents before they happen.
How would that look in practice? Let's take the example of Sipho Ngwenya, a fictional character, from Zola in Soweto, one of the 600 000 people employed in the industry.
He gets up at 4am everyday to get to the taxi rank where he parks his mini bus overnight. Sipho hopes to be one of the first drivers there to ensure he fills his taxi with commuters, who travel to the northern suburbs of Johannesburg for work and school.
The earlier he starts transporting people, the better chance he has of generating the daily "rental fee" he pays his boss – the owner of the minibus. If Sipho is even 10 minutes late, the queue of people at the rank may have halved. If his taxi is the last one in the queue, it may not fill up, and he may need to drive around the block to find more commuters. The delay means longer hours for him, his conductor-cum-assistant (guardjie) will have to spend more time calculating and collecting fares, and it will increase his costs – he'll spend more money on fuel.
Fast forward six-months later, when the Joburg metro area would have implemented the Cisco Connected Mass Transit technology solution to connect the taxi industry. Sipho's alarm goes off at 4am. He grabs his phone and logs onto the Cisco platform before he jumps out of bed: the weather is clear but there's been an accident overnight on his route to the rank – he'll have to take a detour. He checks once again just as he leaves home, and sees that he has time to grab breakfast on his way.
He is the first driver to arrive at the rank that morning – stress-free and ready to start. The rest of the minibuses are stuck behind the accident. He loads commuters and manages to get all of them to their destinations 10 minutes early, by checking the best routes.  Payments are no longer collected in person – there is now an easy mobile payment option that customers love, especially the young ones. And Sipho no longer needs to search for commuters – they stop his minibus on the road because it is marked as a 'connected minibus'. This is a smart workplace.
These digital solutions are real and available to the SA taxi world. There are some caveats, though: Cisco's international experience shows that these solutions are best implemented alongside awareness campaigns for commuters and government incentives to drive adoption, as well as ensuring the regulatory environment is conducive. Luckily, technology itself isn't too much of a problem: the solutions work with existing IT systems local governments have installed.
Imagine South Africa in a decade. Now imagine a South Africa where traffic congestion is a thing of the past.