Internet of Things (IoT) has been the hot trend of 2018 so far, but it could be heading for a period of consolidation.
By Kathy Gibson
Gartner's latest Hype Cycle for Africa shows the IoT has already crested the Peak of Inflated Expectations and has started its descent into the Trough of Disillusionment.
Will Hahn, principal analyst: CSP business strategies at Gartner, believes it could be anything from two years to five years before it starts becoming mainstream, on the Slope of Enlightenment.
Despite this, he thinks we will continue to see IoT pilots and the beginning of commercial systems.
"The potential for IoT and things like smart city are so enormous that I don't think we're going to fall far short of the huge connection numbers that we've been hearing," he says.
He thinks IoT will gain its foothold in smart city implementation as cities look to connect things like street lights, and then add sensors and services on to this connected real estate.
"Even though many of these solutions are not ready, a lot of the groundwork is being done. They won't come to fruition yet, but the potential is huge."
Strategic partners are going to be vital, to help cities visualise the potential of IoT, and help to realise the vision. Telecommunications and network players are going to be responsible for driving standards and connectivity, both of which are important if cloud-based services like IoT are to take off.
It wasn't that long ago, in technology time, that the Internet of Things (IoT) was considered an exciting emerging technology. It loomed brightly on the horizon and promised all sorts of exciting futures, many of which involved talking fridges. Today, IoT implementations are commonplace with the technology evolving in line with demand and real-world applications. It's a rapidly growing market that has significant business potential – IDC predicted worldwide IoT spend would sustain a compound growth rate of 14,4% from 2017-2021 and pass by the $1-trillion mark by 2020.
The problem isn't the potential of IoT, says Jon Tullett, research manager: IT services for sub-Saharan Africa at International Data Corporation (IDC). The problem is the application.
"Today, the business wants to harness IoT, so it can grasp hold of the potential it offers," he says. "The talking fridge is exciting, sure, but it's the boring things that are delivering real value today. The down to earth implementations that realistically transform business and process, in line with strategy and investment."
The problem is that many don't understand what IoT is or what defines it. It's not just sensors and connectivity – it's platforms, the software that brings it to life, the insights and the analytics and the value that each of these delivers to the business. IoT is an expanding beast of a concept that everyone is trying to figure out how to hold in their hands.
"Unfortunately, too many conversations are focused on the futuristic elements of IoT," says Tullett. "They aren't asking what the business priorities are or how IoT can support business transformation – these are the right questions. How do you harness the technology to be ahead of innovation? How do you leverage this technology to grow the business and engage with customers? Use it to find new spaces, products and services?"
IoT should support the organisation in creating a workplace that can motivate and that allows people to thrive while simultaneously dealing with productivity and performance issues. IoT investment needs to be into technology that helps you to get the best out of your assets and delivers tangible cost efficiencies. These are facts that companies are cognisant of – they get that there is value to be had and that the technology is ready.
According to IDC, South Africa has moved past the hype cycle, making 2018 the breakout year of IoT as it starts to become mainstream. Most pilot projects will become commercial over the short term and many companies already have IoT established in their environment.
However, barriers still remain thanks to an unclear and unproven return on investment (ROI), an uncertainty around the benefits of IoT, a lack of executive leadership, being unsure where to start, and concerns around security. While a significant percentage of companies, 66%, believe that IoT offers a strong competitive advantage, there are issues around how it affects the business and how deeply it is entrenched within it.
"IoT is like sleeping with your door closed, but your windows open," says Tullett. "There is limited awareness around the value proposition because businesses still wake up and go 'Let's IoT' without making a business case for it first."
While IoT has clearly proven capabilities and potential, it is not one size fits all and there are consequences to not making the right decisions. There remains a 'Me Too' IoT thought process where one company sees the solution of another and believes that it will be the perfect fit for them too. They are rarely right.
"Companies that follow the me-too road without thinking things through and establishing what they want from the outset are often those that realise that their expensive project isn't delivering ROI," says Kalebaila. "One of the surveys we did asked industry people what their key IoT challenges were and these turned out to be integrating IoT and the complexity that emerges after the project has started. In the pilot bubble everything works perfectly, but in the real world they rarely do. I recommend that the pilot be as close to the real environment as possible to overcome this."
The problem is that as the complexity and costs spiral, the entire project becomes overwhelming, ultimately destroying the value and any credibility that IoT may have had. Without foresight, executive commitment and a clear focus on the Why, the project is set up to fail. Any organisation looking to capitalise on the potential of IoT needs to get executive buy in, stop listening to the vendor's stories and instead listen to their own internal needs, implement a realistic pilot in a real-world setting, and know precisely what business needs the solution is set to solve.
"A bad IoT implementation will see the business build a lot of stuff it will never use," concludes Tullett. "It will block the value, eat away at credibility and introduce doubt. IoT works, there is no doubt about that, but only if done properly."
But IoT isn't a thing – it's about a hyperconnected world, says Chetan Goshalia, chief sales and marketing officer of SqwidNet.
"In fact, IoT is like the Internet," he says. "But people are getting it wrong and seeing it as a technology. It's really about the interaction of humans, things, processes and work.
"These are all coming together in a realtime fashion and becoming more fluid, so we can know what is going to happen by collecting data, getting insights and making better decisions."
These elements are all in different pockets now, Goshalia says, but as they come together we'll be able to automate workflows to make businesses more efficient."
People are already part of the digital world, he adds. "Now we are moving that world into things or sensors so that people can find out what is happening in the physical world."
Using first GSM technology and now low-power wide area networks (LP-WANs) like Sigfox has enabled the digitalisation of the physical world in a simple and cost-effective way, he adds.
Some success stories include utilities, where LP-WAN is being used to send messages from devices to the utility company. In one project, water usage data is also shared with the customer so they can make the most relevant decisions regarding consumption themselves.
Some factories are also using IoT for air quality monitoring. "The community was complaining about a waste recycling plant," Goshalia explains. "One of our partners was able to put a live sensor in that monitors the levels of hydrogen sulphide and oxygen.
"This is a practical solution that solves a big problem."
IoT solutions could be practically invisible, he adds. "You might not even know you are using IoT. In fact, ideally, it would always be invisible."
Sqwidnet has seen a rise in IoT interest this year, and a number of proof-of-concept (PoC) projects are now running. "We are seeing some real successes that are starting to show value.
"However, we are mostly still at the PoC stage, and I think we will be here for quite a long time/
"Customers are still quite confused, and not really sure where to use IoT. We still need to do a lot to educate customers and create a level of comfort; and the only way to do this is with PoCs.
"But these conversations are happening, and we just need to get people thinking differently."
Just having sensors in place is just one part of the puzzle, Goshalia points out. "All the sensors need to send data somewhere, then there has to be some exception reporting around what people are trying to get right or understand.
"All of this is a work in progress; but we will get there."
Sqwidnet offers the Sigfox network in South Africa. "Without the network there can be no use cases, and so no stories to tell," Goshalia says.
The company goes to market via its 50 local partners, each of which operates in their own specialised arena. "Our role is the network, to ensure it covers the population and works according to our standards.
"Our partners offer the platforms and the devices, and we ensure that the ecosystem works together."
Currently Sqwidnet's network covers 85% of the South African population and is actively working on expanding. "We would roll out wherever there is a requirement," Goshalia says.
Rodney Taylor, CEO of Activate Group, believes the actual number of devices and sensors out in the field is already impressive – and set to grow rapidly.
"We battle to get accurate statistics from the network providers, but we expect that the numbers are pretty high," he says.
Hundreds of pilot projects are already well underway in South Africa, he adds, with some of them numbering sensors in the multiple thousands.
There are some real challenges facing companies, though. "There is still a scarcity of actual things that are available to them," Taylor says.
This is the most common reason that some projects have failed, but a lack of resources are experience have been a limiting factor too.
"There has been a big learning curve, and a scarcity of relevant skills sets – in fact the skills are effectively non-existent, since no-one has been exposed to IoT before.
"So, from our side, there was a big gap – a big hole in terms of skills availability."
Part of the problem is that IoT skills go beyond IT and traditional networking, Taylor explains. "You need to know about the networking, but you have to know how the forklift works as well. You have to know what you are trying to achieve before you can start."
This could be why a lot of companies get into IoT, and get straight back out again, he adds. "We have to stop talking blue sky when it comes to IoT. It's not that easy."
For companies setting out on an IoT journey, Taylor advises them to look for a solid platform. "The most important elements to decide on are the platform you're going to connect to; and the components you are going to use.
"The you need to decide if your system is going to be standalone or integrated with others."
The most important consideration, however, is timelines. "An IT project can take 18 months," Taylor explains. "But sometimes customer expectations are for IoT implementations to be delivered a lot quicker. This is possibly why there is the perception that so many IoT projects are failing."
This ties in to the next imperative, which is scope. "Scope is very important," says Taylor. "All the parties touched by the IoT project should be in the same room for this: facilities management, IT, finance – all the parts of the business that need to talk to each must do so."
There have been some notable IoT successes already. Projects in the retail industry have successfully used IoT for energy management; and there some asset management pilots are looking promising.
Activate provides an IoT platform, which Taylor explains is the connectivity layer. "There is some haziness in that market about where the platform fits in," he says. "There are organisations that claim to have a platform but they don't. And people often confuse the application with the platform and vice versa."
He explains that the applications run on the platform, which provides the connectivity, and connects the IoT system to the network.
Thingstream, now expanding into South Africa via a local partner network, also delivers a global IoT connectivity platform which connects via GSM networks using a combination of MQTT and USSD messaging protocols.
"The beauty of this new technology extends beyond cost-saving," says Neil Hamilton, vice-president: development at Thingstream.
He expects significant adoption of low-power IoT systems in South Africa, based on the reception Thingstream has received since its arrival in the country earlier this year
"Sectors showing particular interest include vehicle tracking firms looking to update and reduce the cost of their existing systems; the manufacturing sector; and supply chain and logistics firms seeking enhanced security and more efficient supply chain and asset management. In addition, other new business cases are appearing practically weekly," he says.
By 2025, more than 100-billion IoT-connected devices are predicted to be live, generating an overall revenue of close to $10-trillion, says Hamilton. This growth looks poised to continue globally over the next few years, he says, with Africa moving quickly to leapfrog legacy technologies and capitalise on IoT's potential too.
According to IDC, the Middle East and Africa (MEA) IoT market is set to grow 15% year on year, reaching $6,99-billion in 2018 and $12,62-billion by 2021, led by the manufacturing, transportation, and utilities industries.
He adds that the Thingstream technology is relevant for emerging markets because customers can build systems that rely on availability of the most basic GSM coverage. "If you have 2G or 3G that's fine – you don't need the data networking.
"And, in Africa, there is great GSM coverage."
Thingstream has agreements with more than 60 mobile carriers in Africa.
Because the network requires just a SIM, and runs on a ubiquitous network, Hamilton points out that it can scale widely, even across borders. "If you are tracking something that's moving you need that ubiquity to be guaranteed.
"IoT has to just work: so there has to be great network coverage; and the devices in the field have to last a long time. We can enable those devices to last up to 10-times longer.
"And IoT needs to be inexpensive," he adds. "Thingstream devices come in at about $1 per device per month."
The IoT journey: questions to ask before starting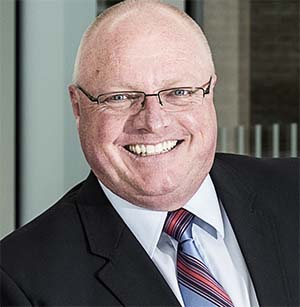 By Matthew Kibby, vice-president: Sage Enterprise Africa & Middle East
By 2020, global spending on the Internet of Things (IoT) is expected to reach $1,29-trillion, as more than 200-billion devices connect to the Internet.
The data produced by these devices will lead to real-time insights that can help organisations improve the customer experience and increase efficiency and productivity. It will also help them to reduce operating expenses and improve sub-optimal processes.
On the surface, embracing the Internet of Things (IoT) for business transformation seems like an obvious strategy for any organisation. However, if an IoT initiative is not properly designed, deployed and supported with the right resources, tools and data, it could introduce significant risk, spanning costs, security, and reputational and regulatory challenges.
Before embarking on any IoT project, organisations should be able to answer these six questions:
What's the goal?
The IoT offers endless opportunities, so it's easy to get carried away with an implementation.
Start small and identify a business objective that will result in better customer service and higher revenue. A manufacturing company could start by managing inventory and using the IoT to optimise logistics, maintain stock levels and detect theft.
Have a clear vision of how you can align your IoT initiative with your customers' needs and your own strategic objectives and work backwards from there. This will help to avoid unexpected difficulties and ensure that you choose the right solution for your business need.
What's the plan?
The planning phase is the most time-consuming and will set you up for success – or failure. Some questions to answer include:
What are the metrics and project timelines?
What is the budget?
What skills do you have available, where can you upskill and where should you outsource?
How will you deal with unexpected issues and scope changes?
What data can you access, and does it relate to the business goal?
Where are the gaps in processes, policies and infrastructure and how will they be plugged?
Can your infrastructure cope?
If you're still operating on legacy infrastructure, the short answer is, probably not. Yet, using the IoT to maintain infrastructure is one of the most common and easiest use cases. Construction firms, for example, can save millions using the IoT for proactive machine maintenance, which reduces downtime and unexpected machine failure.
IoT platforms must be able to support thousands of vendors, different standards and potentially millions of devices that are constantly sending and receiving information. Legacy infrastructure is not up to this task, and you might need to make additional investments in networking and connectivity.
Whether you choose to manage the infrastructure yourself or outsource it, IoT platforms must be secure and reliable. They should also have the ability to automate tasks like real-time device discovery, monitoring and maintenance, data capture and analysis, and issue identification and diagnosis.
Where are your security gaps?
IoT attacks increased by 280% in the first half of 2017, as hackers realised that IoT devices provided easy, unprotected entry points into an organisation's network.
Security should form the foundation of any IoT project and needs to be considered at every point in the infrastructure – from the software, to the hardware, to every single endpoint and the data they produce. The rule of thumb is this: if it's connected, it should be protected.
Data is the main output of the IoT but it's also governed by strict data protection regulation, including the Protection of Personal Information Act (POPI) and the EU's General Data Protection Regulation (GDPR). Before implementing an IoT project, organisations need a solid data governance framework that outlines what data they will be collecting, for what purpose, how it will be secured and who will have access to it.
Speaking of data, do you have it?
There's little point implementing an IoT initiative if you don't know what data you already have access to, what data you still need and what you plan to do with the insights produced after the data is analysed.
If a mining company is using the IoT to improve site safety, it needs data about unstable shafts, faulty equipment or poor air quality, so that it can control access to restricted areas.
The IoT creates information that could become a commodity for the business. Insights can help businesses better serve their customers by anticipating their future needs. It can help them build new and better products. It can improve the performance and outcomes of workflows and help the business achieve its strategic goals.
To create this actionable insight, you need an advanced analytics infrastructure that is able to analyse both structured and unstructured data from potentially thousands of sources with different levels of protection.
Can you scale?
Once you start realising the business value presented by the IoT, you'll quickly identify other areas of the business that can be optimised and automated.
As a relatively new technology, IoT networks and devices are always improving, so you need to build scalability into your infrastructure that allows you to upgrade as new technology becomes available. Scalability also allows you to expand into new markets and capitalise on new revenue opportunities.
While the business benefits of the IoT are undeniable, without a proper plan to meet a specific goal, costs and complexity can quickly spiral out of control.