Being able to buy software subscriptions in the cloud has been quite liberating for the end user customer on one hand – but on another hand, it has contributed to messy software portfolios, poor management and unnecessary expense when line of business users fail to take advantage of group licensing.
By working with a trusted reseller partner, organisations can benefit from all the advantages that cloud offers while enjoying a solution that is 100% suited to their needs and managed properly.
"When you buy cloud software direct you don't have a personal relationship with the company you are buying from," explains Sima Mabizela, Adobe product manager at Axiz.
"So when you get stuck, who do you go to? If you try to engage the vendor you will be talking to a non-responsive machine. When you deal with a reseller partner, you are working with a human being and you are in a relationship."
This relationship starts to pay dividends right at the beginning where the reseller will help the customer to properly identify the solution they need, and then tailor the licences and management consoles to their specific requirements.
"The risk with buying software online is the absence of a trusted adviser who would guide you through the process in making sure that you are getting the right solution for your needs. That is what we provide as a distributor," Mabizela says.
The end user customer might not know it, but their relationship with the reseller partner goes deeper since the reseller has a relationship with the distributor and thus another level of support.
"This is another value-add," Mabizela explains. "If the end user is battling with any aspect of the software, I can drive over there to help, or log on remotely to see where the problem is. Using online tools, I can assist customers as far afield as Mozambique."
Resellers not only help their customers get the correct solution and then get the most out of it, they will also remind them when renewals fall due. At this time they could do a fresh needs analysis to ensure the correct solution is still deployed.
One of the flagship products the Adobe offers is Adobe Creative Cloud, a set of applications and services that gives subscribers access to a collection of software used for graphic design, video editing, web development, photography, along with a set of mobile applications and also some optional cloud services.
In Creative Cloud, a monthly or annual subscription service is delivered over the Internet. Software from Creative Cloud is downloaded from the Internet, installed directly on a local computer and used as long as the subscription remains valid. Online updates and multiple languages are included in the CC subscription.
The Adobe Creative Cloud retains many of the features of Adobe Creative Suite and introduces new features, foremost of which is the instant availability of upgrades, saving to the cloud, and easier sharing.
Adobe offers four tiers of the Creative Cloud subscription service for individuals:
Photography, which contains some photography-related features of Adobe Creative Cloud and access to Photoshop CC and Lightroom CC.
Single App, which contains all the features of Creative Cloud plus access to a single application of the user's choice in the suite out of a list of 11 selected applications.
All Apps, the main tier of Creative Cloud that contains all the features of Creative Cloud plus access to all applications within the suite.
All Apps + Adobe Stock, which contains all the standard features of Creative Cloud plus features for Adobe Stock.
For enterprises (corporate and government), Adobe software is available under three programmes: VIP (value incentive plan), CMP (cumulative licensing progamme) and TLP (transactional licensing programme).
The VIP programme offers subscription licensing with term lengths of one to three years and loyalty options.
The products available under VIP are Creative Cloud for teams, Creative Cloud for enterprise and Adobe Acrobat DC.
The CLP is perpetual licencing through a two-year agreement that gives users access to Acrobat 2017 and all other desktop products.
Volume discounts accrue cumulatively, and companies can extend these discounts to affiliates and subsidiaries.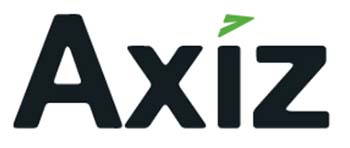 The TLP also offer perpetual licensing. Unlike the CLP, this programme is the one-time purchasing of desktop products and there are no contracts involved.
All Adobe desktop products as well as Acrobat 2017 are covered by the TLP.