According to IDC's Europe, Middle East, and Africa Quarterly Security Appliance Tracker, 2Q14 vendor revenue for the EMEA security appliance market reached $654.80 million, a moderate 6.2% year-on-year growth.
Shipments increased marginally at 0.8% year on year to 174,771 units.
EMEA Market Highlights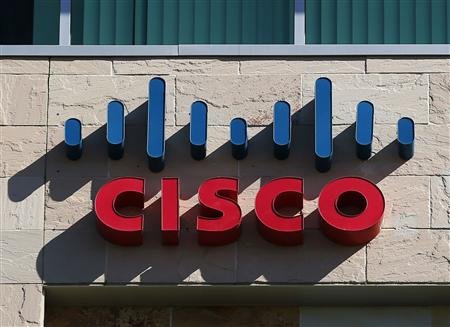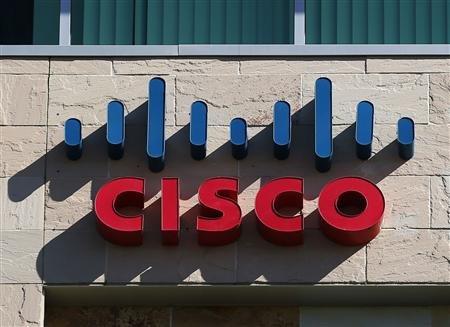 Cisco is the top overall security appliance vendor, with 20.2% vendor revenue share for 2Q14, increasing its market share by 1.0 percentage point quarter on quarter (from 19.2% in 1Q14).
Unified threat management (UTM) was the fastest-growing security appliance product category in 2Q14, for the eighth consecutive quarter. UTM appliances increased 14.9% year on year, accounting for 48.4% of total vendor revenue.
"The need for IT to address IDC's four pillars — mobility, cloud, social business, and analytics — will offer more opportunities for security products to continue their growth over the next quarters," said Romain Fouchereau, manager, security appliance research, IDC. "IT is now an indispensable component of business growth and development, as security remains one of the top concerns for enterprises as threats continue to evolve."
Vendor

2Q13

Value

2Q13

Market Share

2Q14

Value

2Q14

Market Share

Growth 2Q14/2Q13

Cisco

$114.91

18.7%

$132.55

20.2%

15.4%

Check Point

$109.95

17.8%

$114.53

17.5%

4.2%

Fortinet

$44.93

7.3%

$55.63

8.5%

-2.4%

McAfee

$23.52

3.8%

$39.26

6.0%

66.9%

Juniper

$39.30

6.4%

$35.83

5.5%

-8.8%

Others

$283.77

46.0%

$277.00

42.3%

3.2%

Total market

$616.38

100.0%

$654.80

100.0%

6.2%
The Western European market showed similar growth in security appliances, with $628.54 million revenue in 2Q14 — a 6.7% increase over the same quarter in 2013.
As in previous quarters, the main market driver is UTM appliance results, which represented just under half of the value (49.96%) in 2Q14, with 13.3% growth.
"The security market is more mature in Western Europe, but with the ever expanding volume of threats targeting enterprises and the new challenges that IT faces — such as mobility, BYOD, and the need for faster networks — organizations need to renew their solutions and plan their security investments accordingly," said Fouchereau.
Central and Eastern Europe, Middle East, and Africa Market Highlights
The security appliance market in Central and Eastern Europe, the Middle East, and Africa (CEMA) increased 4.2% year on year in 2Q14, despite expectations of a moderate decline, reaching $149.11 million in vendor revenue.
The Russian market saw a moderate double-digit decline due to greater market uncertainty caused by the situation in Ukraine and a slowdown in Russian economic growth — raising fears of a recession.
Brisk security appliance shipments to Eastern European countries — such as Czech Republic, Hungary, and Poland — helped to cushion the impact of the Russian market contraction.
Thus the overall security appliance market in Central and Eastern Europe declined only marginally, at -0.6% year on year in vendor revenue.
"As Central Europe is expected to be among the most dynamically growing regions in EMEA, demand for security solutions will keep up with the accelerating economic recovery. At the same time, the worsening political situation and increased business risks in Russia and Ukraine will have a far-reaching detrimental effect on the countries of the Eurasian Economic Community. This may put additional pressure on foreign vendors and restrain future shipments of security solutions over the mid term," said Oleg Sidorkin, senior research analyst at IDC.