Thanks to the wide proliferation of digital services and the ubiquity of the internet, the idea of "digital transformation" has gained significant momentum over the past five years, to the point that it seems like that's all we talk about these days. Even if businesses aren't yet busy with it, they've at least heard about it.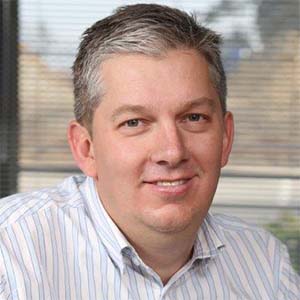 By Werner Engelbrecht
I strongly believe that managing information, enterprise wide, offers a solution. This idea of "digital transformation" – across all sectors – has gained significant momentum over the past years, to the point that it seems like that's all we talk about these days.  In my experience however, many South African businesses don't know how to start going about it. They talk about it, but there is very little commensurate action.
The core idea is sound: to use digital services to improve efficiencies, refine processes, identify unnecessary expenditures, and really just refine everything a business does by using the right tools in the right places. It's done in order to keep doing what they do, only better, faster, easier, for the benefit of customers, staff, management, and shareholders alike.
Document digitisation
The digitisation of documents is a particularly easy example of how a document solutions company can help. By making all documents required inside a business, digital, and allowing for the fast and easy retrieval of those documents from an online repository that can be accessed from anywhere, there's no chance to lose or mis-place anything. There's no time lost in locating specific ones, either –  everyone wins.
The time-saving alone saves money, but making remote access possible is a game-changer for employees who can now work from anywhere. I know from my own experience that being able to log into our systems from an Emirates flight 39 000 feet in the air to authorise payments, add information to my presentation, view important digital documents and being able to email these people has helped me tremendously in being more efficient. Business continues even when I'm not in the office, and that's the power all organisations seek.
Process automation
While every business's processes and data are unique, Kyocera has added value to the digitisation journey, and we have the tracking tools and software capabilities with which to do that. By using products that have a proven track record, we focus on finding inefficiencies in any business's processes and systems, and then we automate, improve, and digitise them to show a definite return on investment, almost right away. The rapid deployment of any process can be done with the right tool.
Compliance a motivator
One of the biggest drivers of digital transformation is the Protection of Personal Information Act, or POPIA, which is imminent. Compliance with this piece of legislation is important to get right, and it's a pain point that keeps CIOs, CTOs and CFOs awake at night – they know they must become compliant, and that digital tools can help them do that, but they don't necessarily know where to start.
Do the right thing
And for us at Kyocera, where we live by the doctrine of "Doing the right thing as a human being", we also abide by regulatory requirements. I think people are worried that businesses will take the opportunity to reduce headcounts on the back of automation; while that's definitely a distinct possibility, it's not who we choose to be, and we encourage others to do the same.
We also remind our clients that business will always need a human touch. People will always want to do business with other people, not computers, and that's important to keep in mind when having any digital transformation discussion that inevitably also includes process automation.
Where to begin?
If the thought of digital transformation is something that's on your mind, but you're unsure of where to start, find an organisation that offers the right tools, has the experience, and the skills, to help improve any document flow throughout the business.
We recommend aiming to improve lives and business by introducing new efficiencies, whilst not taking jobs or making people redundant. In fact, automation can be thought of as increasing that human touch in organisations.
Werner Engelbrecht is the GM of Kyocera Document Solutions South Africa