The regional competition, EIA sub-Saharan Africa, is open to students and small businesses and forms part of Ericsson's activities at the Ericsson AHUB at AfricaCom

The winning team will receive a cash prize of €9 000 (R135 000), with a second-place prize of €1 800 (R27 000) plus an Android tablet/phone, and a third prize of €1200 (R18 000) plus an Android tablet/phone
Registration for EIA regional and global contests are open
The contest enables entrants to develop innovative ideas in collaboration with Ericsson experts; cash prizes and career incentives also on offer
Theme for competition is "the Future of City Life"
Ericsson's deadline for its sub-Saharan Ericsson Innovation Awards (EIA 2016) competition is looming.
It's the first time sub-Saharan African students and small businesses have been invited to compete in the regional competition.
There's also a global competition exclusively for students, with a first-place prize of €25 000.
The theme for both competitions is "The Future of City Life" and gives entrants an opportunity to develop innovative ideas in collaboration with Ericsson experts.
Both contests will be judged independently and by different panels with neither outcome affecting the other.
However, participants can enter either competition to be eligible for both.
SMART CITIES
Ericsson says that by 2050, about 70 percent of the world's population is expected to reside in urban areas and smart cities are a major opportunity to improve the lives of billions of people.
The competition focuses on innovative ideas that use ICT to improve the quality of urban life and to ensure that tomorrow's cities are creative, connected and sustainable places to live and work.
"In the future, everyone and everything will be connected," said Tumi Chamayou, Vice President and Head Strategy, Marketing and Communications, Ericsson sub-Saharan Africa.
"Ericsson's role is to drive this transformation, opening up new ways to innovate, to collaborate and to empower people, business and society.
"These contests are a stage where the brightest minds, in our region and globally, are empowered to innovate and contribute to the transformation of city life."
SUB-SAHARA REGIONAL COMPETITION
Students and small businesses in sub-Saharan Africa can enter both the global (exclusive to students) and regional contests, to win cash prizes of €25 000 and €9 000 respectively.
Regional teams are limited to four people.
After registrations close for the regional competition on 30 October 2015, ten semi-finalists will be selected by the Ericsson jury from online entries.
These semi-finalists will present their ideas to the Ericsson and external jury.
Based on their presentation, four teams will be chosen to go to Cape Town for the final round.
In Cape Town, the finalist teams will again present to the Ericsson and external jury and the winner will be announced 18 November at the Cape Town Convention Centre at 17:00.
This competition is part of Ericsson's activities at the Ericsson AHUB at AfricaCom to identify and empower budding innovators in the region.
Participants who miss the regional entry deadline of October 30 are still eligible to enter the global contest until November 30.
The winning sub-Saharan team will receive a cash prize of €9 000 (R135220*), with a second-place prize of €1 800 (R27000*) plus an Android tablet/phone, and a third-place prize of €1200 (R18000*) plus an Android tablet/phone.
For more information on EIA sub-Saharan Africa,  visit
EIA 2016 GLOBAL COMPETITION
The global competition, EIA 2016, is open to teams of two to four people. All current students are eligible to enter.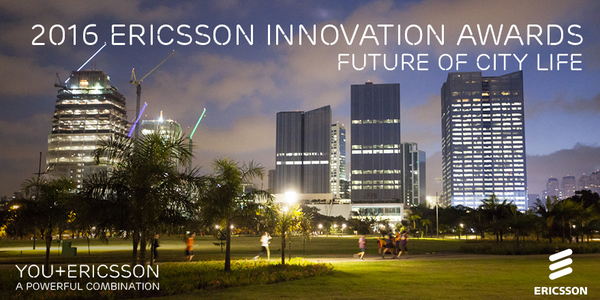 After registration closes on November 30, 2015, 10 semi-finalists will be announced on December 18, 2015.
Nine of the semi-finalists will be selected by an Ericsson jury, with the remaining place assigned by a public vote.
The 10 teams will each work with two selected Ericsson experts to develop a minimum viable product (MVP) and business plan for their idea. Four teams will be chosen by the jury to participate in the EIA 2016 grand final in Stockholm, Sweden.
The winning team will receive a cash prize of EUR 25,000, with a second-place prize of EUR 15,000 and two runners-up prizes of EUR 1,000 each.
JOB OPPORTUNITIES
Career-enhancing incentives are also on offer for students in both competitions: all participants will be invited to apply for Ericsson opportunities, and semi-finalists will be interviewed for internship or full-time positions.
*Euro to Rand conversions accurate at the time of going to press