When Samsung unveiled the Galaxy A71 and Galaxy A51 to the Galaxy A Series family, they added even more reasons for South Africans to experience innovation for all.
Built to bring meaningful and awesome mobile experiences to everyone, the Galaxy A71 and Galaxy A51 smartphones are packed with enhanced features. Here are some of the reasons these devices are so popular: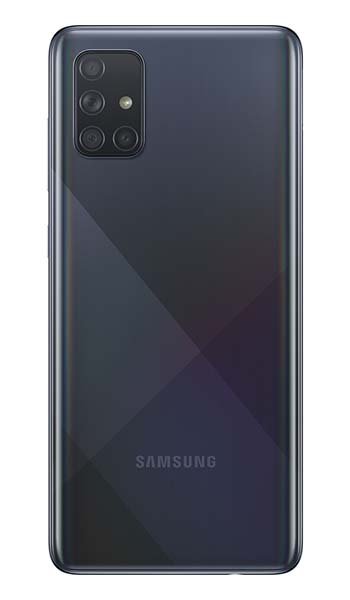 Advanced Camera Experience
These days the quality of the cameras on our smartphones are one of the main reasons for buying a device. Featuring a main camera, Ultra Wide, Macro and Depth cameras, combined with intelligent features, the Galaxy A71 and Galaxy A51 ensure that you are always ready to shoot like a pro. The main camera photographs stunning images with a 64-megapixel camera on the Galaxy A71 and a 48-megapixel camera on the Galaxy A51. Taking crisp and vivid shots, this camera will let you snap the best photo possible, day or night. The Ultra-Wide camera has a 123o degree angle lens, giving you the same view as the human eye so you can capture so much more in every epic picture.
High-Quality Video Recording
South Africa is a country made for adventure and so is the Super Steady Video. This removes camera shake when you are shooting a video of a moving object or even when you're moving around yourself. Whether you're running, hiking or even chasing your pets, the Super Steady Video will help you capture the moment perfectly.
Uninterrupted Visual Display
Bigger, better and more immersive, the Galaxy A71 has Super AMOLED Plus and Galaxy A51 Super AMOLED edge-to-edge Infinity-O displays. With a screen size of 6.7-inch or 6.5-inch, the display brings your favourite show or game to life like a home theatre in your pocket.
Stay Connected Longer
Work or play, we're all on our phones a lot more these days. Thankfully, the Galaxy A71 and Galaxy A51 come with a large 4,500-mAh and 4,000-mAh battery respectively so you can use your phone longer throughout the day. They also include 25W and 15W fast charging capabilities.
The Galaxy A71 and Galaxy A51 also offer convenience such as Samsung Pay so you can shop using your phone and is protected by Samsung Knox. Ultimately, these affordable devices give you peace of mind while empowering you to do so much more.