People, skills, passion, perseverance – and contributing to society
What's the secret to being a successful start-up? The answer seems to lie in always thinking like one, even when you've grown into a billion rand company with thousands of staff, as Axel Buhrmann discovers.
Sunil Joshi is gently chiding when he says South Africa's media is obsessed with negative stories, when there are a great many positive topics that are often ignored.
"Look at African Bank and those types of stories that receive wide publicity," the Neotel CEO and managing director explains.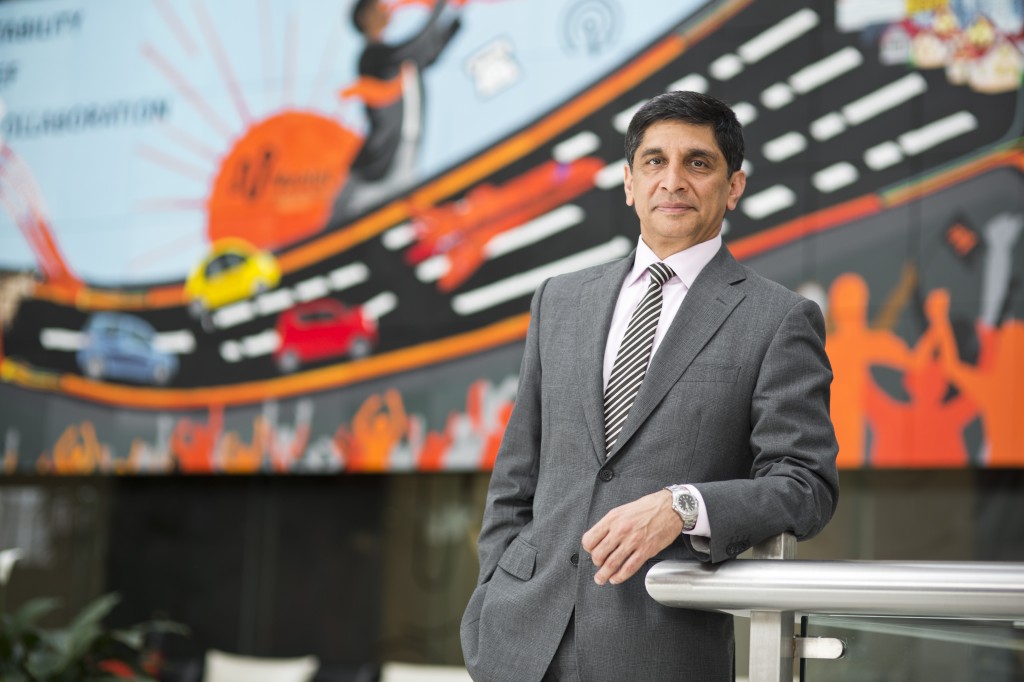 "While negative noise clearly creates more readership, South Africans need the push of success stories – including those of start-ups – to create and foster an entrepreneurial spirit. Obviously you'll have failures. But as a start-up, how do you pick yourself from those failures and continue to course-correct and build the business? And why don't you use those learnings and share it with other people to help them grow?"
And that, Joshi says, is an objective he has set for himself and for his company. But launched as the much-vaunted second national operator (SNO) eight years ago, Neotel is now a R3,8-billion company with 1000 staff members. Just how much longer can it see itself as a start-up?
Joshi laughs, and says "always": "Maybe we'll end up no longer thinking of ourselves as a start-up when we become a dominant player," he explains. "But that means a 50% market share and we've got a long way to go."
"Always" is also a sentiment echoed by the CEO of EOH, Asher Bohbot, who believes that despite its status as a R7, 2-billion organisation, the outsourcing company still talks about itself as one day growing up and "having a real business".
"Let's put it this way: EOH is still under construction," the winner of the 2014 CNBC Africa "Southern African Business Leader of the Year" Award says with a slight smile. "We're not about being a start-up that develops a gizmo and plans to sell it to Google. We're in the game of looking at and addressing the challenges of society, of economy and of customers."
Since EOH's market is in constant flux, with new obstacles and opportunities, new entrants and the continued onslaught of disruptive emerging technologies, Bohbot believes it will always be a learning organisation. And that means will forever being in start-up mode.
"We're also interested in instigating or triggering customers to do something better for themselves and for the future," he states. "EOH is not just about fixing problems, but about being instrumental in creating opportunities."
It's intriguing that Bohbot sees EOH playing a central role in challenging local companies to be more innovative in their approach to using technology; Joshi maintains that Neotel has also set itself the task of continually defining "innovation" for customers to do business better, optimise costs, and pushing them to see how new technologies can help them grow, in the markets they want to grow in.
It's not only customers that make a start-up successful. Both CEOs believe that — backed by leadership with a constant vision — start-ups need personnel with the persistence and passion to make a difference.
The people dimension
"Mostly, it's about how you develop a culture," says Bohbot. "Usually start-ups start small, think small, understand small, but then have problems growing into larger, more complex and less intimate organisations."
EOH, he says, has chosen to drive itself through what he calls the people dimension.
"Organisations cannot focus on 100 things; it's a contradiction in terms. So you have to choose the main drivers of the business, and all other variables would have to be subservient to those leading criteria," he explains.
"What we focused on in our business are top-end, knowledge skills people. Our philosophy is that 'best people' is the first element, and while it's a cliché many people use, it's not lip service. We look to attract and retain the best people."
For Bohbot, there's a direct correlation between the quality of the people in the business, and the business itself. He also maintains that "numbers" are subservient to the long-term purpose or objective of a successful start-up.
"In the modern knowledge world, where skills and know-how resides in people's brains, just paying them money to come to work — and that's the end of the deal — no longer works," he says. "The new world of work is about having a purpose, not only for the company, but also for each individual."
Joshi holds a similar philosophy. "Neotel consisted of two people, a laptop and a spreadsheet in August 2006 and some eight years later we have some 1 000 people," he explains. "With 99, 7% of them South Africans, we believe we are making a significant contribution to the local economy."
Inspired
Joshi points out that Neotel's tagline of "Inspiring Possibilities" is a clarion call for staff who think laterally, out-of-the-box, and who are inspired.
"Being inspired also means that Neotel personnel want to make a difference to South Africa, and that's what drives us," he said.
"We not only want to prove the cynics wrong, but also prove we can add value to South Africa. And we want to demonstrate that game-changing initiatives can be built, developed, launched and used locally to put the country on the global map.  Neotel has taken on itself to enable SA business to connect to both emerging and developed countries, and to foster economic growth."
For Bohbot, the focus is on knowledge, technology, skills and organisational ability, which are in short supply in South Africa and in the rest of Africa.
"The state of the development of people is lagging, as are the processes to develop people," he says.
"Leveraging both the knowledge EOH has and the technology we understand can do much for South Africa and for Africa – whether it's economic or social development. And we mean it. It's not just a slogan. Whatever we do is aligned with this purpose. I wouldn't have liked to work for an arms or a cigarette manufacturer. All we do, and I mean it absolutely, is designed and meant to make the life of corporates, individuals and the world a better place."