Censorship, a scourge that most South Africans had hoped to see the back of along with apartheid, has reared its ugly head again, with the recent X18 classification of the award-winning film Inxeba (The Wound). Currently, the movie can now only be screened in South Africa in locations that are licensed to show adult entertainment.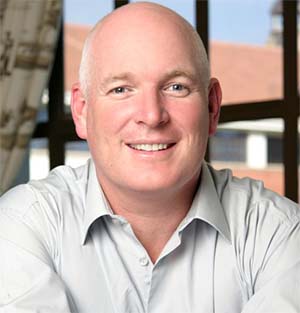 Richard Firth, CEO of MIP Holdings, says it should be up to the individual to decide whether or not they want to watch a film, read a book, or peruse any other media. "It's not the role of the Film and Publications Board to be the gatekeeper, or the arbiter of what is suitable," he says.
Considering that the film was initially given an X16 rating, he says the new classification is absurd. "In the case of Inexba, censorship was even more outrageous, given that the film that was shortlisted for the Oscars and won awards at several notable festivals, including the London Film Festival and the Sydney Film Festival."
According to Firth, the Film and Publications Board has become an anachronism. "Today, government needs to open up the channels so South Africans can access all the learning content out there, not shut them down. And documentaries definitely play a role in learning too."
He says having access to all manner of educational resources is crucial for many reasons. "One reason is that the cost of textbooks is skyrocketing at a faster rate than most other consumer goods. This, coupled with the fact that the cost of tuition at many institutions is rising, is resulting in many students being unable to afford to buy textbooks."
Censorship simply denies access to valuable information that can be of benefit. "Ensuring open channels ensures that all have access to learning and education, with cost taken out of the equation."
According to Firth the emergence of a new global transformation is driving the need for a new model of learning for our times. "Education and learning in all forms must be flexible, and adaptable to the changing global landscape. Today's skills are different, as are the means of acquiring them."
The challenge, he says, is how best to teach these skills in a complex global environment. "Leaders understand that traditional models of lecture-based learning are not effective for the transfer of today's competencies and skills at the current price point per learner and the volume of learners requiring skills, yet this model is still widely used."
He believes that opening all channels of learning is the best way to teach the skills that are so crucial today. "The ability to communicate effectively. Critical thinking and innovating. Problem solving through negotiation and collaboration. These are the skills that are needed today, and opening up channels will provide learning environments that will contribute towards their development."
At the end of the day, traditional approaches to learning that place weight on memorising reams of information, or applying basic procedures, can't hope to boost learners' critical thinking skills or advancement. "To truly develop the higher-order skills they now need, individuals must engage differently. They must absorb learning and information from all channels, platforms and suchlike. They need to embrace enquiry-based learning that has real value and relevance for them personally and their communities."
He says real-world experiences combined with the plethora of media we are flooded with daily, in conjunction with true engagement and collaboration, are the way forward, and will help people develop the skills needed to thrive in the world of today.