When Routed, a neutral cloud provider, looked to develop the backbone of its business, the company turned to VMware to help build an environment it could extend to customers looking to establish a business in the cloud, as well as those wanting to expand existing components of their infrastructure to the cloud.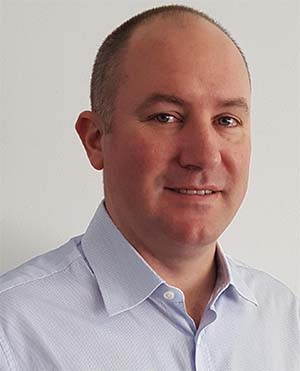 Routed's primary objective was to develop a business that supports multiple tenants in its cloud, and provides customers access to a high performance, highly available cloud infrastructure. After considering a host of available technologies, the company settled on VMware vCloud Director and NSX, a decision that resulted in its entire data centre being rolled out  in less than three months.
"We had two datacentres up and running in less than three months. I challenge anyone to do it in that amount of time with another solution. As a start-up we needed to mobilise quickly and because we were starting from scratch, we had to get a stable, secure environment that we could start selling very quickly. VMware enabled us to do this," states Andrew Cruise, MD of Routed.
With VMware the company built an environment that allows its customers to move business applications from their own environment to the cloud. Its service provider customers can also outsource non-core cloud-based services to Routed.
"Clients don't want to, or need to, know about the technology behind the scenes. It just needs to happen. With VMware NSX we deliver a secure open environment that a client can manage by themselves, can move between on and off premise environments with ease, and that maintains a high level of performance," adds Cruise.
According to Cruise VMware NSX helped the company connect disparate application and cloud environments and provides existing VMware customers a huge level of comfort.
"I have worked with myriad companies, both locally and abroad. It was my experience in building hosted managed services companies in the UK that was the genesis behind the idea of Routed. Based on my past experience I already knew that VMware vCloud Director is the Rolls Royce of Service Provider platforms, and could help solve the challenges of building a new cloud business," states Cruise.
With VMware vCloud Director, VMware vSphere, VMware vCenter and VMware NSX, Routed was able to deploy three environments; two independent production sites for reciprocal disaster recovery and a lab. While Routed is itself an ISP, it remains open access and vendor neutral, encouraging service provider customers to access its environment using their own bandwidth.
Today Routed is a member of the VMware Cloud Provider Program, and is able to on sell the vendor's technologies to customers as a 100% Cloud Service Provider (CSP).