Partnerships on Wikipedia targets South Africans, with other languages to follow, as organisations work to improve access to information in West Africa.
Rubric, a global language service provider, has donated its translation services to Wikimedia ZA to provide South Africans with essential health information on Ebola, should the disease find its way here from West Africa.
South Africans can get advice on how to prevent and recognise the symptoms of infection on Wikipedia.org by searching 'Ebola' and then choosing a translation in one of the country's local language Wikipedias from the dropdown menu.
The initiative has been spearheaded across Africa by the Wikipedia project, Wiki Project Medicine's Translation Task Force, whose volunteers saw a lack of relevant information on Wikipedia in the languages of those regions affected by the outbreak.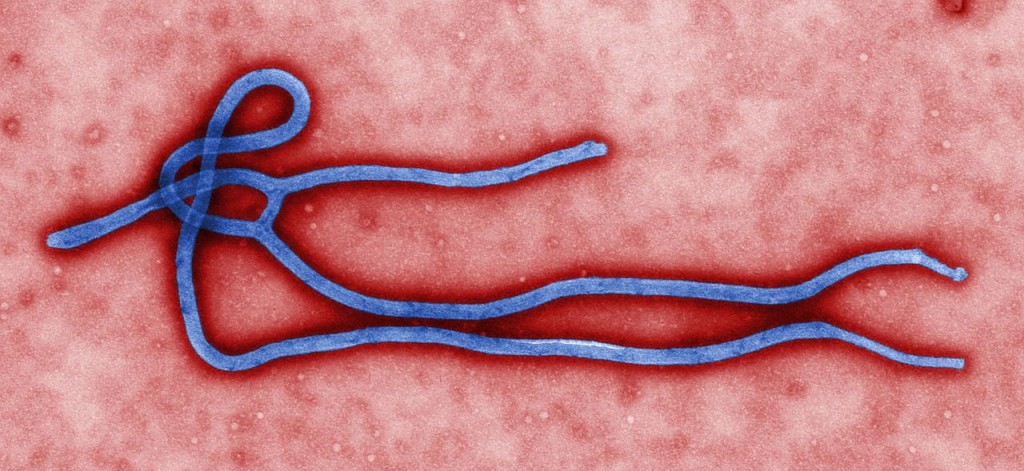 The current Ebola outbreak is the largest incidence in history for this disease with the World Health Organisation reporting 3062 suspected cases and 1552 deaths by 26 August. The United Nations estimate $600 million will be needed to bring the epidemic under control by slowing down the growth in new cases within two months and stopping all transmission in six to nine months.
Despite the presence of a number of organisations working to raise awareness about the disease, Doctors Without Borders says their activities haven't yet reduced public anxiety about Ebola. Media reports indicate that mistrust of health workers and isolation centres is high due to inadequate information about what needs to be done and apprehension about the inadequate healthcare system.
Françoise Henderson, CEO at Rubric, says that in other instances UNICEF's efforts to promote health messages in English and French is complicated by the majority of the population, especially in rural areas, not speaking colonial languages.
"People need to have information in their own language to improve understanding of the measures that can reduce their risk of infection," says Henderson who is also an adviser to Translators without Borders.
Isla Haddow-Flood, Project Manager at WikiAfrica and Wikimedia ZA board member says: "There is a massive crisis unfolding on the continent and one of the most effective ways of fighting the fear, disinformation and spread of the disease is with clear, factual knowledge – the kind you can access free, and on your mobile phone."
She says Wikipedia is written by volunteers and in many cases the data is freely available via Wikipedia Zero, but in Africa for a number of reasons, the numbers of local language editors is very low. This has obvious repercussions that become critical when confronted with a crisis like Ebola.
Teaming up with Wiki Project Medicine, WikiAfrica brokered a partnership with Rubric for a more direct and less organic approach to translating vital information in the full range of South African languages. Citizens now have thoroughly researched, practical information at hand via Wikipedia.
Ebola was first detected in South Africa in an isolated incident in 1996 when a Gabon man flew to Johannesburg for treatment. In today's interconnected world, the risk of the disease spreading can't be completely discounted.
"We are grateful to Rubric and their team of translators who saw the urgency and took the selfless action to make these local translations happen," says Haddow-Flood. She says WikiAfrica is working with WikiProject Medicine, Translators Without Borders and communities across Africa to replicate this project in the western, central and eastern regions.
Rubric translates into more than 128 languages through an extensive and growing network of independent translation professionals. "In collaboration with Wikimedia ZA we hope to help spread access to vital information," says Henderson.
Any organisations with grant funding that would like to support the translation effort in West Africa can get in touch with Rubric.  Wikipedia also needs local editors to expand and update the articles that have already been written as new information becomes available and can contact Isla Haddow-Flood to get involved.
Links to the various pages
·       isiXhosa xh https://xh.wikipedia.org/wiki/Isifo_sentsholongwane_i-Ebola
·       isiZulu zu https://zu.wikipedia.org/wiki/Isifo_segciwane_le-Ebola
·       Setswana tn https://tn.wikipedia.org/wiki/Bolwetse_jwa_mogare_wa_Ebola
·       Sesotho st https://st.wikipedia.org/wiki/Boloetse_ba_kokwanahloko_ya_Ebola
·       Siswati ss https://ss.wikipedia.org/wiki/Ligciwane_lesifo_se-Ebola
·       Xitsonga ts https://ts.wikipedia.org/wiki/Xitsongwatsongwana_xa_vuvabyi_bya_Ebola
·       Tshivenda ve https://ve.wikipedia.org/wiki/Vhulwadze_ha_Vairasi_ya_Ebola
·       Northern Sotho (Sepedi) https://nso.wikipedia.org/wiki/Bolwet%C5%A1i_bja_baerase_ya_Ebola
·       Ndebele https://incubator.wikimedia.org/wiki/Wp/nr/Ubulwelwe_be-Ebola