The challenge for decision makers responsible for IT or technology in a business often lies in taking an idea to the highest level of an organisation. This was one of the messages delivered at the MyWorld of Tomorrow (MWOT) Conference and Exhibitions held in Sandton recently.
"If you don't have a plan for IoT and for digitisation, your business will not survive those challenges," explains Matthew Blewett, chief investment officer at Business Connexion.
But when did security become cybersecurity, asked Ramses Gallego security strategist and evangelist at Dell Software. Was it at the start of the internet when we connected our systems? When e-mail started?
This was the point in time when the world as we knew it would change. Attacks became cyber-attacks, malware became cyber malware and warfare became cyber warfare.
Our response, says Gallego, is that we throw up our hands and say "we didn't see that coming".
"We really didn't see the perfect storm coming?" he asks.
Whether you like it or not cybersecurity is the right attitude, the willingness to protect is crucial. "50-billion devices will be connected in 2020 – that's tomorrow," says Gallego. "If we don't ask the right questions and secure ourselves properly, whether it's companies, government, society or as individuals, the Internet of Things could become the internet of problems or the internet of trouble."
In smart cities the traffic light wants an identity and the rubbish bin wants an identity and so does everything else but if we're not properly secured, we are under threat from anyone interested in doing harm, hacking into the system and causing chaos. "If we don't ask the right questions the Internet of Things becomes the Internet of trouble," he reiterates. "We didn't see it coming."
"Ever heard of Râmnicu Vâlcea?" asked Gallego. "Maybe you know it as Hackerville?"
This town of less than 100 000 people just two hours outside of Bucharest, Romania, at the foot of Transylvania is home to some of the most dangerous and feared cybercriminals known today.
Security firm Norton in June nicknamed Râmnicu Vâlcea, "the most dangerous town on the Internet".
Why? It's home to the world's most notorious hackers and scammers, some of whom have managed to fiddle thousands of dollars from foreign buyers on eBay and Craigslist, generating millions of dollars in revenue for themselves. "They all drive luxury cars," adds Gallego.
"But Hackerville? I didn't see that coming," he proclaims.
Meanwhile, on the other side of the Atlantic, US homeland security declared cyberspace the fifth territory of war, after land, sea, air and space. President Barack Obama said America's digital infrastructure was a "strategic national asset" and made Howard Schmidt, the former head of security at Microsoft, head of his cyber-security.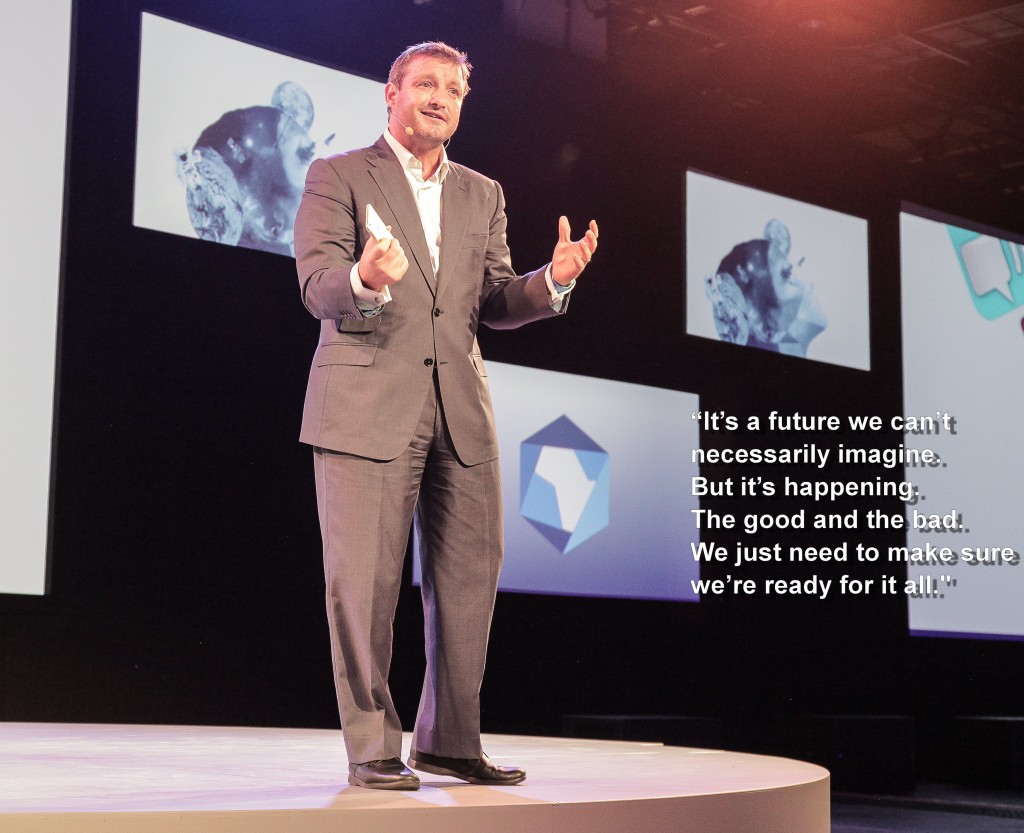 The Pentagon at the same time set up its Cyber Command (Cybercom) headed by General Keith Alexander, director of the National Security Agency (NSA).
His mandate was to conduct "full-spectrum" operations – to defend US military networks and attack other countries' systems.
"I didn't see that coming," Gallego repeats. "But yes, we know the next 9/11 will probably be a cyber-attack."
The Internet connected world of today is a world that we never anticipated, says Jason Jordaan founder and principal forensic scientist at DFIRLABS. "We face a future where everything is connected to the Internet."
Jordaan made light of a hacker group that managed to infiltrate a smart toaster. "Indeed, it's just the toaster. We all snigger. What an achievement.
"What we fail to see are the consequences of hacking the kitchen item," Jordaan explains. "Now access is granted to the local household through the WiFi password which is an access point to the WiFi network. That could have dire consequences as servers could be entered directly. Everything connected to the internet is hackable."
The potential for cybercrime is endless and the cybercriminal of 2020 is going to have plenty to choose from.
"Who has not won the lotto?" asks Jordaan referring to the e-mails South Africans receive on a daily basis, either announcing that you've won the lotto or you're the sole heir to a substantial European fortune. "This is part of our daily norm. But it's just an e-mail."
Not according to Jordaan, who questions how secure our financial systems are. Soon it won't just be an e-mail that some misguided individual clicks on. Soon criminals will target smart devices, hack into smart phones and hack into houses. Even hack into the doctor's offices and get details on DNA. "All of this is available to those with the know-how."
Blackmail, stalking, murder and terrorism are all possibilities.
On the flip side, the good guys will also have an advantage now. There's a promise of potential evidence, real time intelligence, augmented reality and augmented enforcement.
"It's a future we can't necessarily imagine," admitts Blewitt. "But it's happening. The good and the bad – we just need to make sure we're ready for it all.
"Events like MWOT allow us to step away from the daily grind that sometimes leaves us with blinders on. We get the chance to discuss, investigate and network in order find solutions and have the necessary conversations to move South Africa and Africa into the future."