Vendors must address security, service quality, billing and cost differentials to maximise network efficiency and monetise Wi-Fi access
CAPE TOWN, South Africa. – 4 November, 2014 – The exponential rise in the number of internet users and overall broadband services is paving the way for the public Wi-Fi market in Sub-Saharan Africa. Despite investments in 3G and 4G networks, service providers are expected to rely on Wi-Fi to offload some of the data, especially in megacities where networks face heavy mobile traffic congestion.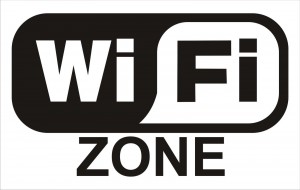 New analysis from Frost & Sullivan, Strategic Analysis of Public Wi-Fi in Sub-Saharan Africa, finds that high mobile Internet penetration rates in South Africa, Nigeria and Kenya offer huge opportunities for Wi-Fi vendors.
For complimentary access to more information on this research, please visit: http://corpcom.frost.com/forms/AFR_PR_SJames_9838-65_28Oct14.
"The evolution of several megacities into smart cities in Sub-Saharan Africa is laying the foundation for the adoption of smart building and smart grid solutions across the continent," said Frost & Sullivan Information & Communication Technologies Research Analyst Lehlohonolo Mokenela. "As a result, device manufacturers are focusing on the development of Wi-Fi enabled devices for use in smart solutions, quickening the march towards greater Wi-Fi penetration."
Traditionally, internet service providers and specialist Wi-Fi providers have dominated the deployment of Wi-Fi hotspots in Sub-Saharan Africa, while mobile operators have previously avoided migration due to concerns of it cannibalising mobile data revenues. There are, however, increasing signs of operators turning to Wi-Fi as an alternative opportunity to generate revenue or boost service quality.
Due to a limited hotspot footprint, operators will need to build their own Wi-Fi networks or partner with established Wi-Fi providers. Providing Wi-Fi access in prime locations, such as airports and restaurants, will help improve customer value and reduce subscriber churn.
"In the long-term, operators should consider offering their customers a seamless handover of data access between Wi-Fi and cellular networks," advised Mokenela. "To that end, they will need to address security, service quality, billing and cost differentials between the networks to ensure a consistent experience for customers."