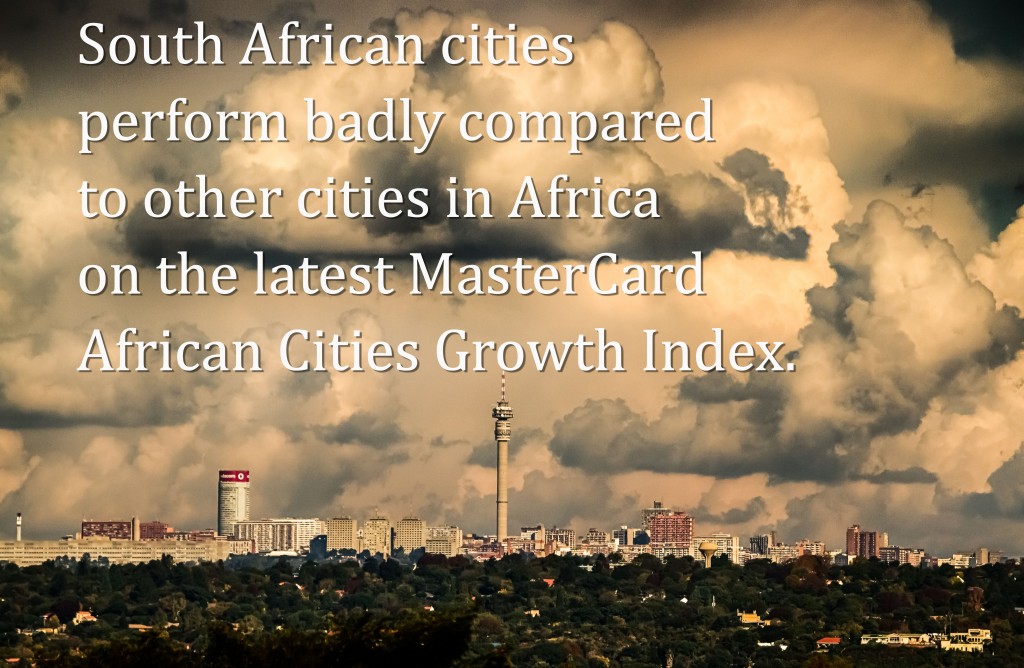 The new research shows Pretoria coming in at number 22, with a score of just 36,6, followed by Johannesburg at number 28, with a score of 34,6.
Durban ranks at number 33, with a score of 33,6, Cape Town ranks at 39, with a score of 31,3; and Port Elizabeth ranks at number 45 with a score of 27,6 – the first South African city to score in the "low growth potential" range of the index.
Driving the decline in inclusivity in South African cities is poor economic growth, says Professor George Angelopulo, author of the African Cities Growth Index. But the current state of inequality is also preventing inclusivity, and this is expected to get worse in the future.
"On the positive side, though, there is established financial and physical infrastructure," Prof Angelopulo says. "Governance is good, and we are second only to Mauritius in global competitiveness."
It may seem counterintuitive that Johannesburg – the richest city in Africa – scores so poorly on the index, but Prof Angelopulo points out that this wealth is unlikely to be shared and so inclusivity is won't improve.
The 2015 African Cities Growth Index measures 74 cities around Africa in five sub-regions together with six international benchmark cities in other emerging markets. They are assessed according to their population size, and ranked according to 25 different factors that drive inclusive growth. Scores of 50 or more indicate high inclusivity; 40 to 50 indicate medium-high inclusivity; 30 to 40 medium-low inclusivity; and below 30 is low inclusivity.
The top city in Africa for 2015 is Maputo, followed by Casablanca, Lagos, Abidjan, Dar-es-Salaam, Abuja, Accra, Lusaka and Nairobi – mostly cities in East Africa and West Africa.
"But the inclusive growth potential of all African cities has come down," says Angelopulo. "There are none in the high range. However, most have increased in score even during an economic downturn, so overall inclusive growth potential has increased. But the high flyers have dropped off."
Although 25 factors are measured in the index, one stands out as having the most impact, and affecting all the others. This is population growth, says Prof Angelopulo.
The population of Johannesburg, for instance, was 1,9-million in 1990, rising to 3,9-million in 2009. In 2016, it will reach 5-million – an increase of one-quarter in just five or six years.
Cairo's population increased from 19-million in 2012 to 22-million today, while Lagos shot from 20-million to 25-million over the same period.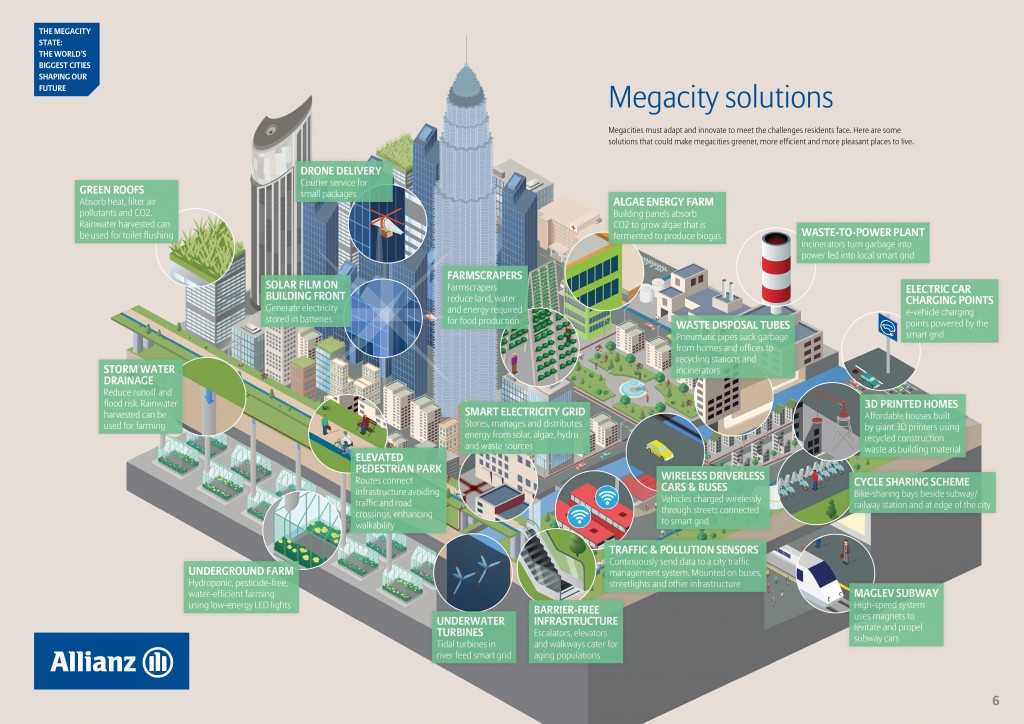 This growth in African urban populations is a combination of organic growth – people who are born in the city – as well as migration from rural areas and other regions.
Overall, the African population is growing rapidly and will soon overtake Asia's growth rates, another factor that is driving urbanisation. While the population in Africa is still largely rural, the crossover point is expected to occur in 2035, when the majority of people will live in cities.
In some parts of the world, populations are going back to where they were before, says  Mark Elliott, division president: South Africa at MasterCard. For instance, London's population is heading for where it was in the 1930s.
"Africa, on the other hand, is on the move," Elliott says. "Rapid urbanisation proliferating throughout the continent will create a lot of change."
There are a number of driving forces affecting urban growth in Africa, Prof Angelopulo says.
Economic growth: the low-income countries in Africa had average GDP growth of 6% until 2013. This was four times greater than the previous decade, and drove massive changes in the Africa landscape. In 2013, however, GDP almost halved to 3,5%. And from the middle of 2014, a massive reduction in the oil price affected the fiscal revenue for many countries – although it relieved from pressure on oil importing countries. "If we need GDP growth of 7% per annum to fund the infrastructure necessary to have an incisive effect on poverty reduction, it's not likely it will occur," Prof Angelopulo says.
Ebola: although this impacted most West Africa, there was a $6,2-billion impact on Africa as a whole.
Conflict: Boko Haram, Al Shabaab, civil conflicts, instability, election violence, ethnic and religious conflict, political turmoil and other conflicts have affected many African countries. However, the democratic process within the continent was strong in 2015, with a number of successful elections taking place.
Foreign direct investment (FDI): In 2013, FDI into Africa was $52-billion, rising to $128-billion in 2014. Most of this in telecommunications (20%) and financial services (18%), so the bulk of FDI is linked to urbanisation. The biggest investors into Africa, in order of investment, are the US, South Africa and the UK; UAE, France, Germany and China. "The core appeal of Africa is not what is under the ground, but the urbanised population – which is growing very fast," says Prof Angelopulo.
On the negative side, he points out that there is a massive perception gap. "People who are investing in Africa believe it is the most attractive investment destination; those not investing believe it's the second-worst investment destination."
Looking forward, growth rates for the African regions are expected to be: Eastern Africa – 5,6%; Central Africa – 5,5%; Western Africa – 5%; Northern Africa – 4,5%; Southern Africa – 3,1%.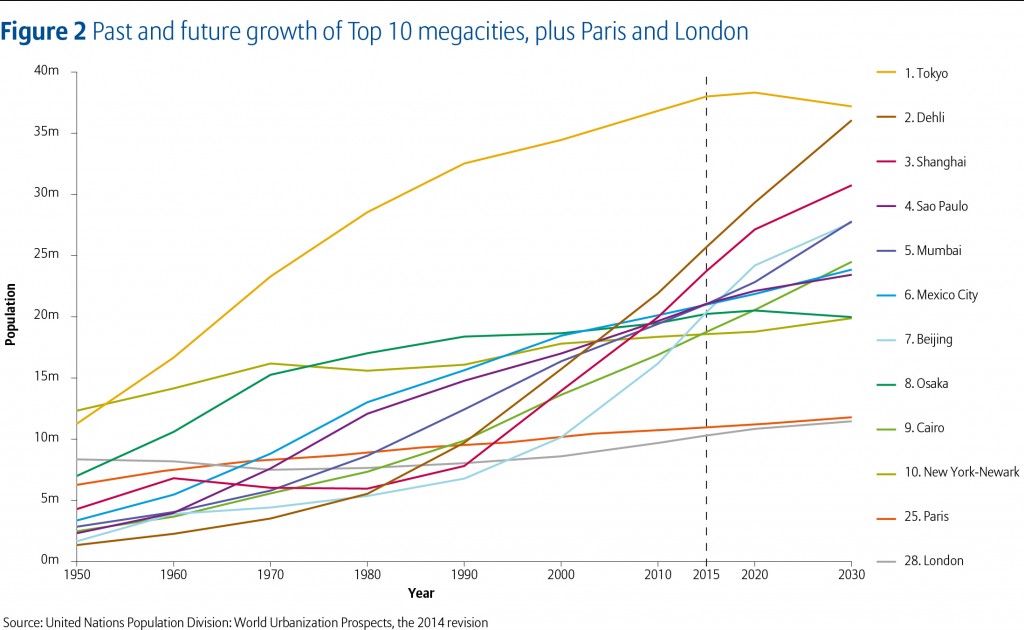 What makes a winning city?
Maputo, the capital of Mozambique, is the large African city with the highest potential for inclusive growth, according to the 2015 MasterCard African Cities Growth Index (ACGI). Casablanca (Morocco) and Lagos (Nigeria) rank second and third respectively.
The ACGI maps African cities' economic outlook according to their potential for inclusive urbanisation. The 74 cities analysed are organised into three categories by population size: large (over 1-million), medium (between 500 000 and 1-million) and small (less than 500 000). Once ranked, they fall into one of four bands describing their inclusive growth potential: high, medium-high, medium-low or low.
"The ACGI assess the potential of Africa's cities to increase the well-being of their urban populations," says Professor George Angelopulo, author of the African Cities Growth Index. "AS inclusive urbanisation is a perquisite for growth, the study presents a measure of each city's potential as a place to live, work and do business in the coming years."
Maputo's inclusive growth potential falls into the medium-high category, attributed to its share of Mozambique's foreign direct investment (FDI), which as a percentage of national GDP is among the highest in the world. The city also boasts constantly improving levels of government effectiveness, regulatory quality and ease of doing business.
Angelopulo notes that Casablanca – ranked second among large cities – is the only North African city with medium-high growth potential, supported by Morocco's relative stability in a turbulent region.
In Lagos (Nigeria), the third-ranked large city which also has medium-high growth potential, the increase in percentage of middle class households is significant due to the number of citizens that increase represents, and the effect they have on consumption in the city.
The 2013 and 2014 top-ranked city, Accra (in Ghana), now ranks seventh due to lower than anticipated revenue from the country's Jubilee oil fields, exacerbated by the collapse in the oil price. The cost owage increases, subsidies and debt repayments further undermines economic expansion projected for Accra.
"Each city assesses by the ACGI has a unique set of socio-economic and political factors that influence its growth trajectory," says Prof Angelopulo. "However, a city's response to the drivers of population growth, urbanisation and an increasing middle class ultimately determines the upward or downward direction of its inclusive growth.
"Cities with skilled and educated population, low levels of crime and corruption, higher discretionary income, regulatory stability and predictable commercial environments are beacons for talent, business and investment, and they offer their citizens greater promise that cities without these characteristic."
Matola, adjacent to Maputo to the west, is the ACGI's medium0sized city with the highest potential for inclusive growth It is also the city with the highest potential for growth throughout Mozambique, suggesting the positive outlook for the inclusive growth and development of Mozambique in the future. Matola is followed by Nouakchott (Mauretania) and Libreville (Gabon). All three cities have medium-high inclusive growth potential.
Of the small cities assessed, Windhoek (Namibia) and Victoria (Seychelles) rank first and second respectively with medium-high inclusive growth potential. Gaborone (Botswana) is third, with medium-low growth potential.